Concurrent Summit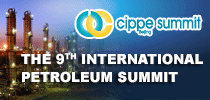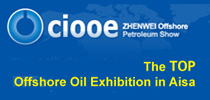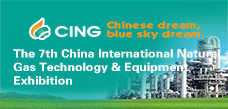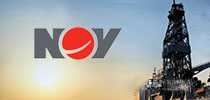 Exhibition Rule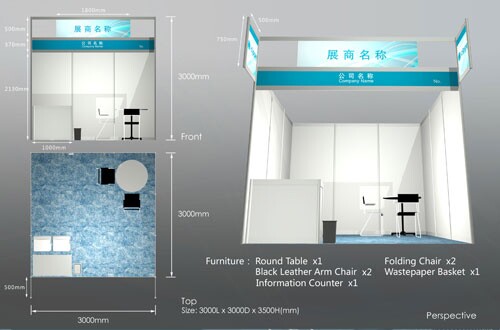 Important Dates
Application Deadline:
February 20, 2017
Registration & Build up:
March 18, 2017, 08:30-17:30
March 19, 2017, 08:30-21:00
Opening Ceremony:
March 20, 2017, 09:00 - 10:30
Exhibit:
March 20, 2017, 09:30 -16:30
March 21, 2017, 09:00 - 16:30
March 22, 2017, 09:00 - 14:00
Closure & Dismantling:
March 22, 2017, 14:00
1. Exhibit space cost:
This exhibition will provide International exhibitors with two options - the space with shell scheme or the raw space, and any exhibitor can choose one according to the company's requirements.

■ Space with Shell Scheme:
Price: standard CNY 30,000 / 9 sqm; Regular size : 3m×3m. This option includes back & inside walls, carpet, fascia board, one consulting desk, one information counter, two chairs, two lights and one panel of power points (220V, 5A).

■ Raw space:
Price: CNY 3,200 per sqm. There are no exhibition frames and facilities on the raw space. The exhibitors must select one of the Official Contractors appointed by the organizer to customize their stand design. Carpet is not included.
2. Additional Exhibitor Service (not required):
Price: CNY 1,200/person(3 lunch tickets,1 box of bottled water,1 invitation for Welcoming Banquet).

3. Exhibitor Manual Service:
The organizer shall send the electronic copy of "Exhibitor Manual" (including information concerned with the schedule, hotel, freight forwarding, transportation, stand construction etc.) to exhibitors 80 days before the exhibition inauguration.

4. Exhibition Catalogue Ad:
Being widely distributed to professional visitors not only during the exhibition, but also after the exhibition through various channels, the Exhibition Catalogue will help you locate target consumers. The subscribing pricings for advertisements in the catalogue are as shown below:

| | | | |
| --- | --- | --- | --- |
| Front Cover | CNY 30,000 | Inside Front Cover | CNY 20,000 |
| Head Page | CNY 20,000 | Back Cover | CNY 25,000 |
| Inside Back Cover | CNY 18,000 | Colored Inside Page | CNY 10,000 |
5. Show Daily:
The Show Daily newspaper will be printed and issued in Beijing each day during the event, so as to keep all the participants updated of the event's highlight and the latest industry news. Advertising on Show Daily newspaper has been proved an efficient way to impress participants with your booth number, help you build brand awareness, strengthen your company profile, promote sales and even to recruit professionals.

| Form of Ad. | Publishing Price |
| --- | --- |
| Full page | US $7,300 per insertion |
| Half page | US $3,650 per insertion |
| US Junior | US $2,628 per insertion |
| Module 15 | US $1,460 per insertion |
6.Special Recommended Advertisements and Expenses:
| | | | |
| --- | --- | --- | --- |
| Item | Size(cm) | Form of Advertisement | Publishing Price |
| Visitor Ticket | 21cm×10cm | Back Cover Full Pg | CNY 50,000/50,000 pcs |
| Hanging Banner | 6m(w)×5m(h) | Cover Full Pg | CNY 50,000/single-side |