Concurrent Summit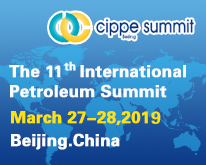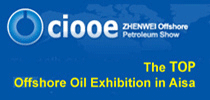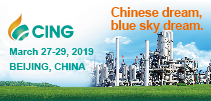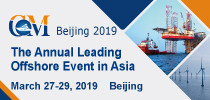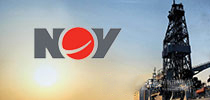 Exhibitors Commentary
CNPC Beijing Petroleum Machinery Factory
Liu Guanghua President
"Judged from the level and quality of the exhibitors, this show is great and very successful. As to Beijing Petroleum Machinery Factory, cippe attracts both domestic and overseas exhibitors with a considerable scale. We put a high value on this show. "
Department of Energy Canada
Vice Minister Alison Scott
It's wonderful facilities. It's first time I have been here but very impressived, layout order. it seems people are very enthusiastic, we are looking forward to visit here and very pleased to be here, very pleased!!!
SIEMENS
CEO Dr.Donald Weir
So Cippe is for us the most important oil and gas show in China, Siemen has been in China for one hundred years and we will be in China for next hundred years. and it's very important for us this time to come with me wiht our customers, discuss their needs and how we can answer them.
Dresser
General Manager
We have been to Cippe for 4 years and we are honor to be here to interact our customer and Dresser's business.
Germany Pavilion Organizer-Hamburg Messe
Jost Rüciert
We are looking forwards to the next year's exhibition of course, we keep on and hope for better times.
Jianghan Petroleum Administration Bureau
Director Zhang Zhaoping
Compare to last year, we bring more products. These products are applied in extensive and involve technological updating and renovation. Take our steel tubes for instance, the tubes range from X80 to X100.
Bohai Petroleum Equipment Co.,ltd
Vice Gen-Manager Guo Dong
We attend cippe every year. We put a high value on it. For cippe 2009, in my opinion, first, it stands at a high international standards. Second, its scale is getting larger and larger. Third, it attracts products of high quality.
RG
President Yang Hanli
From the first year to now, we haven't been absent each year. We enjoy to attend it. Cippe2009 got a larger scale. Exhibitors show more products. Thus it can be seen that our confidence in further developing under the present financial crisis.
ICE
Mr.Antoninolaspina
This is my first time in Beijing, and I am thank DG IMPIANTI, for I enjoy very much my staying here.
KR
Vice Gen-Manager Huang Yun
Since 2007, we've already taken part in cippe for three years. We will continually attend cippe 2010.At that time, we will bring a bigger pleasant surprise for visitors.
SHENGLI OILFIELD HIGHLAND
Vice President Ma Jianjun
This is the fifth time we participate in cippe. It's getting larger and larger, gaining rapid recognition in home and overseas. At cippe we are expecting to meet customers from oil companies and oil fields from all over the world.