Concurrent Summit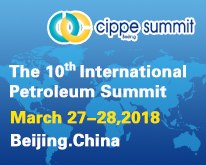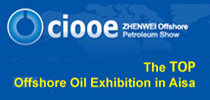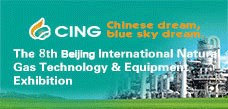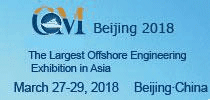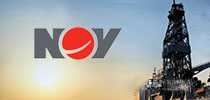 UK set to become net crude oil exporter
Pubdate:2018-02-27 11:47 Source:LAURA HURST Click: times
LONDON (Bloomberg) -- For all the talk of aging oil fields and shrinking production, the UK is about to achieve a surprising feat: it's on the brink of becoming a net crude oil exporter for the first time in 14 years. To put the milestone into context, it's one of the key criteria for joining OPEC.

A handful of new projects in the North Sea that will come on stream this year will lift the nation's crude output above 1 MMbpd, according to JBC Energy GmbH, a Vienna-based forecaster. On a net trade basis, that will soon allow overseas sales to overtake imports, the researcher said, without specifying by how much, or when.

"There is clear potential for the UK to return to being a net exporter again," JBC said in a research note.

While joining the Organization of Petroleum Exporting Countries is almost unthinkable in reality, the potential for net exports does highlight a rebound in UK crude production that once seemed in permanent decline. Output declined for consecutive years between 2000 and 2014, according to BP Plc, whose figures include natural gas liquids.

The last year Britain shipped out more crude than it received was in 2004, according to Bloomberg calculations based on figures from the Joint Organizations Data Initiative in Riyadh. Output of 1 MMbpd would exceed the average for 2017 by almost 10%.

OPEC's membership statute says that countries can only become members if they export "substantially" more than they import -- even if the producer club did show some flexibility in that regard to allow Indonesia to rejoin its ranks briefly in 2015/2016. More fundamentally, nations must have similar interests if they want to join. And the UK doesn't: Once processed fuels like gasoline and diesel are counted, it's still a big net importer. The country's economy is also based on financial services and other industries that are unrelated to the production of petroleum.

North Sea output

The UK pumped an average 914,000 bopd in 2017, preliminary data from the Paris-based International Energy Agency show. Last month, the nation was a net importer of crude by half a million tons, according to JODI. That equates to about 3.7 MMbbl, or 118,000 bpd.

North Sea production has received a recent boost from new developments, such as BP's 130,000-bpd Quad204 and Premier Oil Plc's Catcher 60,000-bpd fields. BP's Clair Ridge and Statoil ASA's Mariner project could add an additional 155,000 bpd when they start production in the first half of this year, according to JBC.

It's not unheard of for European countries to have a relationship with OPEC. In the late 1990s until 2001, the UK's North Sea neighbor Norway sent "observers" to a number of OPEC meetings -- and the Nordic country even agreed to cut output along with the producer group in 2001. The country has since stopped the practice and declined invitations along with other non-OPEC members to the group's gatherings.

There's clearly a demand for British oil from the North Sea, where global benchmark Brent crude is produced. Refiners in the U.S. Gulf of Mexico are now buying the most oil from the UK since late 2010 as they seek to replace lost supplies from Venezuela, where output has collapsed amid an economic crisis. In addition, a Brent-laden tanker is now sailing for the U.S., which hasn't received the grade in nine months.

Much has changed since the UK last produced more than 1 MMbpd in 2011, said JBC analyst Eugene Lindell. Refinery consolidation has cut the nation's ability to process domestically by over 420,000 bpd.
"The combination of rising supply and ailing demand is pushing the UK crude balance from one of deficit to surplus," he said.