Concurrent Summit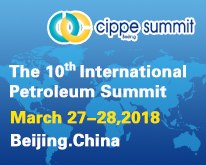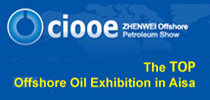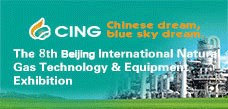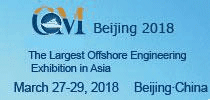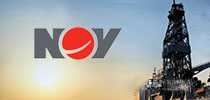 Nalcor Energy issues request for proposals for future use of Bull Arm Fabrication Site
Pubdate:2017-10-31 10:55 Source:路透新闻 Click: times
ST. JOHN'S -- As part of its planning for the future use of the Bull Arm Fabrication Site, Nalcor Energy issued a request for proposals (RFP) today to identify the next potential tenant(s) to lease the Site.

The RFP is the next step in a process that was initiated in March of this year when an Expression of Interest (EOI) was issued to the local and global market. The EOI assisted in identifying what potential opportunities may exist for the Site, the RFP builds on that process and requires that all opportunities be formally evaluated. At the conclusion of the evaluation, Nalcor Energy's intention is to enter into lease negotiations with one or more proponents.

"Varying conceptual proposals were received through the EOI process and a general interest was expressed in leasing the Site for activities associated with such things as industrial fabrication, supply servicing and marine operations," said Chris Kieley, V.P. of business development. "Through the RFP we'll consider all submissions with the goal of securing a tenant that will maximize site utilization and attract sustainable business opportunities that will allow the Site to continue to play a part in the growth of the province's industrial sector."

The Site is currently leased to ExxonMobil Properties Canada and will return to Nalcor-BAF on Jan. 1, 2018. Nalcor-BAF is seeking a leasing agreement from proponents that meet the Site objectives and have dedicated work and/or comprehensive business plans to optimize use of the Bull Arm Fabrication site.

The Site is Atlantic Canada's largest fabrication site with world class assets and a history of supporting the development of Newfoundland and Labrador's oil and gas sector. Since its development, Bull Arm Fabrication has played a key role in the province's three offshore mega-projects: Hibernia, Terra Nova and White Rose. Since 2011, the Site has been home to the construction of the multi-billion dollar Hebron Offshore Oil Project.

Close to international shipping lanes and oil and gas developments in the Atlantic margin, the Site has year-round unobstructed, deep-water access to the Atlantic Ocean. The site spans over 6,300 acres and has fully integrated and comprehensive infrastructure to support simultaneous fabrication and assembly in its three key project areas: Fabrication Yard; Marine Facility; and Deepwater Site.

The deadline for submissions is Monday, November 27, 2017.