Concurrent Summit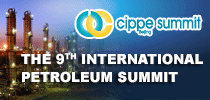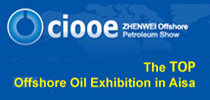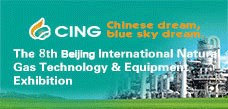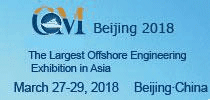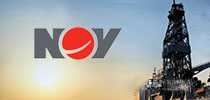 Energy M&A seen as merely slowed as Houston moves to recovery
Pubdate:2017-09-06 10:01 Source:MATTHEW MONKS Click: times
NEW YORK (Bloomberg) -- Houston's devastating floods have slowed but not stopped work by M&A bankers at the epicenter of U.S. energy-sector deals.

"Texans are a resilient lot," said Tim Perry, global co-head of oil and gas investment banking at Credit Suisse Group AG. "Business is still happening, though no doubt slower."

Almost $97 billion in U.S. oil- and gas-related mergers and acquisitions have been announced in 2017, an increase of more than 41% from this time last year, according to data compiled by Bloomberg. That activity may slow over the next month or so as companies assist displaced employees and people take time to help friends, neighbors and colleagues with flooded homes, said Perry and other energy M&A bankers.

Even now, the bankers are getting business done in the wake of Hurricane Harvey, said Brian Williams, a partner in Houston with the boutique advisory firm Carl Marks & Co.

"This is an industry that works 24-7, 365," said Williams, who spent last week working from home and helping a shipping services company sort through the financial implications of the storm damage. "In terms of M&A activity, I haven't seen a lot that tells me there is going to be any permanence to the impact of Harvey."

Takeover activity typically subsides amid end-of-summer vacations, said Osmar Abib, who co-heads Credit Suisse's global oil and gas group with Perry. "We believe the city will recover quickly and people will get back to deal-making," he said.

Flooded homes

Financial firms with Houston operations are facing many of the same challenges as other employers in a city where entire neighborhoods remain submerged. Only half of Salient Partners' 130 Houston employees were able to work from the office Thursday, said Jeremy Radcliffe, the investment firm's president. About 10 had flood-damaged homes while others stayed home to care for children or others, he said.

"The firm put together teams to help with cleanup, knocking out drywall and helping with repairs and insurance claims," said Radcliffe, who said the company had planned broader community programs too.

Stephen Trauber, Citigroup Inc.'s vice chairman and global head of energy, continued working to keep Linn Energy Inc.'s Roan Resources LLC venture on track. Citi has also been helping the blank check company Silver Run Acquisition Corp. II prepare an investor road show tied to its merger with Alta Mesa Holdings LP, which remains on schedule.

"There are certain business issues that have to continue to be dealt with," he said.

Taking care of family, neighbors and employees is the priority for the moment, said Trauber, who with his wife and son served meals to evacuees from midnight to dawn at one of the city's shelters after the hurricane hit. He's been holding daily calls with his team to make sure people are safe -- only a few have flooded homes.

"Evaluating strategic opportunities is a secondary priority in the short-term," he said.