Concurrent Summit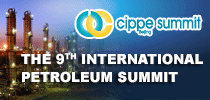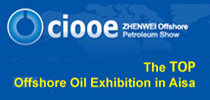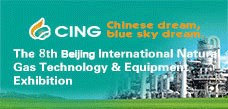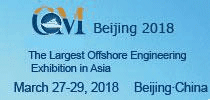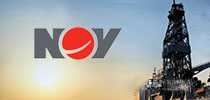 cippe Shanghai, Largest Petrochemical Show in Asia
Pubdate:2017-08-14 11:17 Source:振威展览 Click: times
The 9th China (Shanghai) International Petrochemical Technology & Equipment (abbr. cippe) will be held on August 23-25 at the Shanghai New International Expo Center, China. The exhibition area of nearly 38,000 sqm, is expected to attract 500 exhibitors from 52 countries and regions, including United States, Germany, Italy, Russia, France, Japan, Singapore etc. cippe subsection five exhibition theme this year, including Petrochemical Technology and Equipment Area,Fluid & General Equipment Area, Solid Waste Treatment Area, Fastener Area, Anti-Explosion Area etc. The division of the distract is not only in favor of formation of the cluster effect of exhibitors ,but also more convenient for the professional buyers to discuss the procurement negotiations, which has been received great support and response of industry and enterprise.

From August 23-25 there will be many famous home and aboard enterprises to exhibition new products and new technique, including Shengli Xinda, BARTEC, DELIXI GROUP, Ningbo Baosi Energy Equipment Group, Jiangsu Henghe Group, Shanghai Hepin, Shanghai Soil Remediation Alliance, Shanghai inspection and Testing Institute of Instruments and Automation Systems, National Explosion Protection Equipment Quality Supervision and Inspection Center (Guangdong), Nande Authentication, TÜV Rheinland, Kenzuo Control Equipment, Shanghai Newell, PRETEGO(Nanjing) Safety Equipment, Shanghai ChuanNuo, HaoKe Seal, Zhejiang AnGou Valve Industry, Chongqing Naishi Valve, Zhejiang Xiangsong Valve, DANAI PUMPS, Shanhai Yiqiao Fluid, Shanghai Fuyin, Beijing Xiongchuan Valve, RKS Fluid, Jiangsu Aisuo Advanced Material, Wenzhou Heli, Dongguan Huile etc.

Now we have invited many strong professional visiting Group, including Shell, ExxonMobil, TOTAL, ConocoPhilips, Norway Oil Company, Petrobas, Shengli Petroleum, Shanghai Petrochemical research Institute, Shanghai Huanqiu Engineering, Bohai Drilling, CNOOC, Oceaneering Company, Qilu Petrochemical Technology, Shanghai Gas processing Plant, CSIC seventh ,fourth Research institution, Sinopec Shanghai Engineering Ltd Co., ,KAMICO etc.

Xinhua News Agency, China News, People's Daily, Shanghai Securities News, China Petrochemical Daily, China Industry Daily, China Petroleum Daily, Upstream, Energy Publication, CIESC etc. hundreds of domestic and overseas authority , professional medias to propaganda and report for our exhibition.

2017 Petroleum and Petrochemical Safety • Energy Saving • Efficient Summit Forum will be held with The 9th China (Shanghai) International Petrochemical Technology and Equipment Exhibition at the corresponding level. On the basis of the previous time, we will have in-depth analyze and explore the petrochemical industry VOCs governance and monitoring, explosion-proof, pollution the soils of sites and groundwater remediation etc. Meanwhile inviting many excellent expert scholars, well-known enterprises to carry out their cases to share their experiences, including Shanghai Economist Association Energy Economic Research Specialized Committee, USA Penn State University Mechanical Engineering PhD, Nande Authentication, Rhine TÜV Explosion Safety, Shanghai Pollution Site Repair Industrial Technology Innovation Strategic Alliances etc.
On August 23-25, cippe Shanghai Petrochemical Exhibition will bring you a more professional, higher quality petrochemical industry event for us. At the same time, our Five Exhibition Region conclude Petrochemical Equipment Region, General Fluid Equipment Region, Solid Waste Disposal Region, Fastener Region, Anti-Explosion Region will become our exhibition's bright spot. Thanks for your attention and attendance.