Concurrent Summit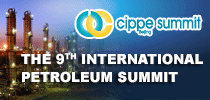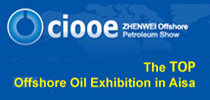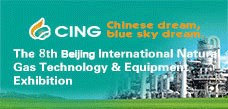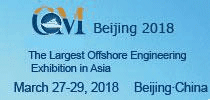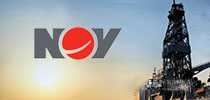 Oil gains as market weighs crude supply drop, gasoline build
Pubdate:2017-08-10 09:22 Source: JESSICA SUMMERS  Click: times
NEW YORK (Bloomberg) -- Oil edged higher as traders weighed a decline in U.S. crude stockpiles with an unexpected increase in gasoline supplies.

Futures closed 0.8% up, after swinging between gains and losses during the session in New York. While crude inventories slid for a sixth week, by 6.45 MMbbl, gasoline supplies jumped by 3.42 MMbbl last week, the most since January, data from the Energy Information Administration Wednesday showed. This came as a surprise to investors, as reductions in gasoline stockpiles are typically seen during the summer driving season.

Traders are "processing the inventory data, which was fairly supportive. Refiners are running at a very high rate, so there's obviously demand there and is lending support to prices," John Kilduff, a partner at Again Capital LLC, a New York-based hedge fund, said by telephone. But "we're still in this range that we've been in for a while between $48.50 and $50."

Oil has fluctuated around $49 this month in New York as investors assess rising global supplies against output reductions from the Organization of Petroleum Exporting Countries and its allies. OPEC said Tuesday that Iraq, the United Arab Emirates and Kazakhstan, which have lagged behind in their pledged curbs, reaffirmed their commitment to the cuts at a meeting in Abu Dhabi.

West Texas Intermediate for September delivery gained 39 cents to settle at $49.56/bbl on the New York Mercantile Exchange. Total volume traded was about 18% above the 100-day average.

Brent for October settlement added 56 cents to end the session at $52.70/bbl, the highest level since May, on the London-based ICE Futures Europe exchange. The global benchmark crude traded at a premium of $2.98 to October WTI, the widest since March.

Mixed signals

"We built in gasoline, which was negative, but we drew big on crude," Paul Crovo, a Philadelphia-based oil and equity analyst at PNC Capital Advisors LLC, said by telephone. "Demand has to stay strong and OPEC has to keep its act together," in order for prices to move higher, he said.

Even though it's summer driving season, gasoline inventories increased to 231.1 MMbbl last week. Refineries took in 17.57 MMbpd, a record in data going back to 1989. Four-week average total product demand rose 493,000 bpd to 21.2 million, the highest since January 2008.

U.S. crude stockpiles dropped to 475.4 MMbbl last week, the lowest level since October, EIA data showed. Nationwide crude imports slid by 491,000 bpd, the biggest decline since May.