Concurrent Summit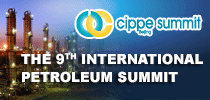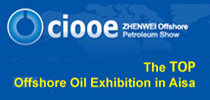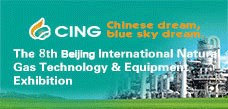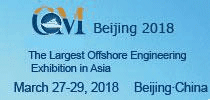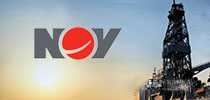 Anadarko's Walker: Oil won't move past $60/bbl before 2020, industry needs NAFTA
Pubdate:2017-05-19 11:12 Source:ALEX ENDRESS Click: times
HOUSTON -- Crude oil prices have varied widely in the past year, and Anadarko CEO Al Walker doesn't think prices will extend beyond the $50-$60/bbl range before the end of the decade. Walker shared his opinions on the current state of the oil and gas industry during a keynote speech at the Association of International Petroleum Negotiators' International Petroleum Summit on May 17 in Houston.
He attributed growing U.S. oil production as the main reason for his sentiment that oil prices wouldn't surpass $60/bbl. Walker said he expects the U.S. to add at least 500,000 bopd to its total production by the end of 2017, but that U.S. oil output could grow by as much as 1.0 MMbpd this year. "I do think the markets in the U.S. have done a really good job of finding ways to produce more," Walker said. Still, the executive said Anadarko projects oil prices to solidify above $50/bbl in 2017.
"Long-term, we have a stronger fundamental view for oil," Walker said. "I think we will see inventory levels go to historical norms in the U.S." He sees oil prices starting to increase in the summer months, due in part to increased demand from summer driving. Walker also cited production cuts between OPEC and 11 non-OPEC countries that would likely extend to 2018, and which have already amounted to a total decrease of about 1.8 MMbopd. "This is important, because we're about 1.5 MMbopd to 1.8 MMbopd oversupply right now," he said.
One potential challenge that Walker sees on the horizon is how the industry deals with lack of investment in longer-term, conventional oil. Currently, companies are dealing with significant pressure from shareholders to go after short-cycle onshore shale plays, with lower break-even prices, but these plays will not deliver long-term production growth, he said. Further, host countries that companies must deal with to produce conventional oil will need to change their economic terms, so that these resources compete better with short-cycle shale. He noted that, with current oil prices, shale production in the U.S. can break even at as much as half the price of producing conventional oil from countries that have nationalized oil revenue for social spending.
Regarding natural gas, Walker said that he believes the current market is oversupplied, and that it won't move beyond $3.50/Mcf, except during occasional periods of exceptional demand during winter months, due to heating demand. "I think I can say with some confidence that we're as big a bear on natural gas that you can be in North America." Over the past year-and-a-half, Anadarko has sold every dry gas property that the company had in its portfolio, including tracts in the Marcellus shale and in East Texas. "We have felt for some time now, that natural gas onshore in the U.S. is fairly abundant, to the point where we can't see in our own portfolio how that competes with oil…," Walker said. Although the company will not focus on producing dry gas, he said it will remain a heavy natural gas producer, due to associated gas production from oil plays.
Walker also said that he disagrees with growing sentiment in the U.S. that the North American Free Trade Agreement (NAFTA) should be dissolved, as it could be devastating to natural gas prices. "We send about 4-to-5 Bcf to Mexico every day. If that doesn't flow to Mexico, you can shake hands for sub-$2 natural gas for quite a while," he said. "I don't think that its likely we'll disturb NAFTA in way that will (detrimentally) affect natural gas prices, but it's just a good example of how the U.S., working with Canada and Mexico, needs to be one energy market, and I'm hopeful that our administration recognizes that as they are thinking about changes to NAFTA. I think, for us to be energy-independent in [the U.S.], it's pretty difficult, but I think North America, defined as Canada, the U.S. and Mexico, can be independent."