Concurrent Summit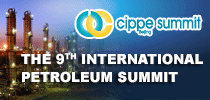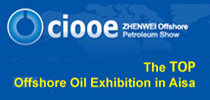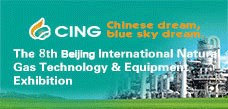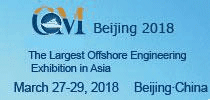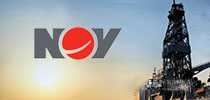 Petrobras posts net income of $1.4 billion in first quarter 2017
Pubdate:2017-05-17 09:41 Source:路透新闻 Click: times
RIO DE JANEIRO -- Petrobras' net income was R$4.4 billion in first quarter 2017, reversing the loss recorded in the same period of last year. This result reflects the company's outstanding operating performance, despite lower demand for oil products in the Brazilian market.

This performance in the quarter was obtained through lower spending on imports of oil and oil products, due to a higher share of domestic oil in processed volumes and higher supply of domestic natural gas, as well as lower selling, general and administrative expenses, according to the company. In addition, there was a reduction in net financial expenses and lower write-downs in the value of dry/sub-commercial wells.

In operational terms, Petrobras' total output of oil and natural gas was 2.805 MMboed. The company produced 2.248 MMbopd, including 2.182 million bopd in Brazil, up 10% from first quarter 2016.

Sales of oil products in the domestic market were impacted by reduced demand and stronger competition with other players. They amounted
to 1.951 MMbpd, down 5% from first quarter 2016. On the other hand, exports of oil and oil products rose 72% to 782,000 bpd, and benefited from higher average Brent oil prices and higher domestic oil prices. In turn, imports of oil and oil products fell 40%, to 290,000 bpd. These factors resulted in net exports from Brazil of 489,000 bpd.

Thanks to higher operating cash generation and a 34% reduction in investment in relation to 1Q16, the company achieved free cash flow of
R$13.4 billion. 1Q17 was the eighth consecutive quarter of positive free cash flow, demonstrating the company's commitment to capital
discipline.

Continued active debt management enabled the company to extend its average term to maturity from 7.46 years as of December 31, 2016 to 7.61 years as of March 31, 2017, and to reduce its gross indebtedness by 3% in US dollars, reaching US$115.1 billion at the end of 1Q17.

EBITDA, an indicator widely used in the financial markets as an approximate measure of cash flow, was R$25.2 billion in 1Q17, up 19% from
the same period of last year, and the EBITDA margin was 37%.

As a result, Petrobras' net debt to adjusted EBITDA ratio declined from 3.54 at the end of 2016 to 3.24 on March 31, 2017, in line with the
Business and Management Plan target to reach 2.5 at the end of 2018. As of March 31, 2017, the company had 65,220 employees, down 17% from first quarter 2016, in line with the company's plan to encourage voluntary severance.