Concurrent Summit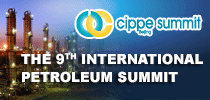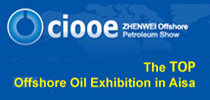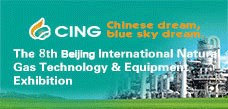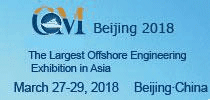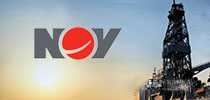 U.S. firm to construct oil, gas filter plant for Iran: report
Pubdate:2017-05-16 09:22 Source:xinhua Click: times
TEHRAN, May 11 (Xinhua) -- The U.S. Pall Corporation has reached an agreement with the Iranian Panid Engineering Co. to build a plant for manufacturing filters for Iran's oil industry, Tehran's Financial Tribune daily reported on Thursday.

"Talks were held between Panid and a delegation from the U.S. company on the sidelines of the 22nd International Oil, Gas, Refining and Petrochemical Exhibition in Tehran," Panid managing director Neda Mousavizadegan was quoted as saying.

"The two sides reached an agreement to establish a plant for manufacturing oil and gas filtration systems in Iran's Karaj city (40 km west of Tehran). This is the first official collaboration between Iran and U.S. manufacturers in the petroleum sector" following the 1979 Islamic revolution in Iran, Mousavizadegan said.

Pall Corporation, a leading supplier of filtration technology, will provide Panid with licenses and know-how to manufacture filters, that will maximize contaminant removal, minimize maintenance downtime, and extend the life of equipment for dramatically improved business performance, Mousavizadegan added.

She pointed out that the plant will not only speed up the indigenization process for industrial filters, but also pave the way for the export of key products to neighboring countries, such as Iraq, the Persian Gulf Arab littoral states and the Caucasus region.

Also, "the production line will allow us to produce equipment that were imported at exorbitant prices when international sanctions were in place," she said, adding that "Moreover, the oil industry will get filters that comply with international standards."

"Filtration systems are essential for improving the efficiency of refineries and ensuring sustainable production. A single piece of filtering equipment cost as much as 12,000 U.S. dollars under the sanctions by West," she said, noting that the venture can dramatically reduce expenses to around 2,000 dollars a piece.

Pursuant to the agreement, Pall Corporation will also hold training courses for domestic engineers on operating and overhauling filtration units in petroleum industries, the report said.

Pall Corporation is a global leader in high-tech filtration, separation, and purification, operating across a broad spectrum of life sciences and industry. The company is active in aerospace, fuels, petrochemical, chemical, automotive and power generation sectors.