Concurrent Summit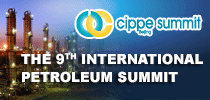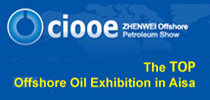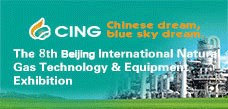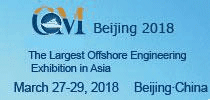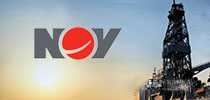 UPDATE 1-Oil major Total approves first major project since 2014 as Q1 profits jump
Pubdate:2017-04-28 11:34 Source:路透新闻 Click: times
* Total's Q1 net profit jumps 56 percent year-on-year

* Oil production rose 4 percent in the quarter

* Total sanctions Argentina Vaca Muerta shale project

* Maintains 2017 guidance stated in February

* Dividend 0.62 euros per share

By Bate Felix

PARIS, April 27 (Reuters) - French oil and gas major Total (TOTF.PA) reported a better-than-expected net profit in the first quarter of the year boosted by the recovery in oil prices compared with the same period a year ago, allowing it to approve its first major project since 2014.

Adjusted net profit surged 56 percent in the first three months of 2017 to $2.6 billion compared with the same quarter in 2016, as Brent crude prices rose 58 percent during the period.

Analysts had forecast Total's net adjusted profit at $2.4 billion in the quarter.

"The strength of the balance sheet and relentless pursuit of cost reductions allows the group to launch new projects and acquire resources while fully benefitting from the ongoing deflation in the oil sector," said Chief Executive Patrick Pouyanne in a statement.

Total said it had approved the development of its Aguada Pichana Este project in the Argentine Vaca Muerta shale gas site, and had increased its stake in the license to 41 percent from 27 percent.

The project is the first final investment decision it has taken on a major project development since 2014, after a slump in oil prices at the time had forced companies to slash budgets and hold off from major projects.

Total had said in February that it planned to take advantage of the current recovery in prices to launch about a dozen projects by August 2018, with the French company having emerged from the prolonged oil price rout faster than its peers.

It has signed deals in recent months where it has either increased its stake or expanded its role in projects in Uganda, Brazil and Azerbaijan.

Total maintained its investment, production and savings guidance stated in February, when it said it aimed to make a further $3.5 billion of savings in 2017 and cut production costs to $5.5 barrels of oil equivalent (boe).

It had set its capital expenditure, excluding resource acquisition, at $14 billion-$15 billion in 2017.

It said its cash flow in the months ahead will benefit from production growth and cost reduction, after it generated free cash flow of $1.7 billion in the first quarter, while Total's oil production rose 4 percent.

The company said its planned ramp-up of recently started projects will continue to boost output, although this will be affected by seasonal maintenance as well as the full implementation of the OPEC quotas.

The Organization of the Petroleum Exporting Countries (OPEC), Russia and other producers had earlier agreed to cut production by 1.8 million barrels per day (bpd) for six months from Jan. 1 to support the market.