Concurrent Summit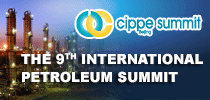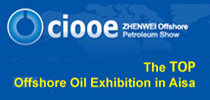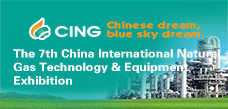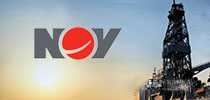 CANADA FX DEBT-C$ weakens as oil falls, risk appetite recedes
Pubdate:2017-04-05 10:44 Source:路透新闻 Click: times
* Canadian dollar ends at C$1.3386, or 74.70 U.S. cents

* Loonie touches its weakest since March 29 at C$1.3400

* Bond prices higher across a flatter yield curve

By Fergal Smith

TORONTO, April 3 (Reuters) - The Canadian dollar weakened against its U.S. counterpart on Monday, surrendering last week's gains as oil fell and risk appetite receded.

U.S. crude oil futures settled 36 cents lower at $50.24 a barrel, pressured by a rebound in Libyan oil output.

Oil is one of Canada's major exports.

"Risk coming off today in equity markets" added to pressure on Canada's currency, said Mazen Issa, senior fx strategist at

TD Securities.

Wall Street dipped as investor worries intensified about the Trump administration's struggles to deliver on its pro-business policies.

Commodity-linked currencies, such as the loonie, tend to underperform when investors turn less optimistic about the economic outlook.

The "price action" of the Canadian dollar against the U.S. dollar has led to speculation that there have been mergers and acquisitions-related buying of greenbacks, said Brad Schruder director of corporate sales and structuring at BMO Capital Markets.

Each time the U.S. dollar has dipped there has been an "interested buyer," Schruder added.

Last week, ConocoPhillips (COP.N) agreed to sell oil sands and western Canadian natural gas assets to Calgary-based Cenovus

Energy Inc (CVE.TO) for C$17.7 billion.

The Canadian dollar (CAD=D4) ended at C$1.3386 to the greenback, or 74.70 U.S. cents, weaker than Friday's close of C$1.3299, or 75.19 U.S. cents.

The currency's strongest level of the session was C$1.3295, while it touched its weakest since March 29 at C$1.3400.

The loonie rose 0.6 percent last week as data showing robust domestic growth in January raised prospects of an earlier-than-expected Bank of Canada interest rate hike. The currency finished the first quarter with a 1 percent gain after rising more than 3 percent in 2016.

Canadian companies are more optimistic about future sales and exports, and plan to boost hiring and investment to meet demand despite lingering uncertainty about U.S. protectionism, the Bank of Canada said.

The central bank's next interest rate decision and Monetary Policy Report are due on April 12.

Canadian government bond prices were higher across a flatter yield curve in sympathy with U.S. Treasuries as investors sought safety from falling stocks. The two-year (CA2YT=RR) edged up 2 Canadian cents to yield 0.737 percent and the 10-year (CA10YT=RR) climbed 40 Canadian cents to yield 1.576 percent.

Canada's trade report for February is due on Tuesday, while the country's employment report for March is due on Friday.