Concurrent Summit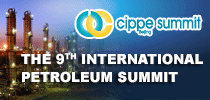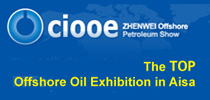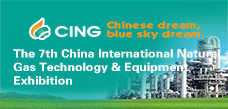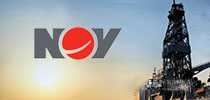 MIDEAST STOCKS-Oil price slide hits Saudi share market, Dubai's Shuaa soars on M&A
Pubdate:2017-03-13 10:20 Source:路透新闻 Click: times
* Petchems hit Saudi as oil plunges to 3-month low

* Bank Aljazira surges on share capital increase

* Insurer Sanad's liquidation plan dampens sector

* NBK down as shares go ex-dividend but Kuwait firms

* Egypt up but Juhayna slumps on Q4 earnings

By Celine Aswad

DUBAI, March 12 (Reuters) - Major Gulf stock market indexes mostly closed lower on Sunday after oil prices plunged at the end of last week to a three-month low, but shares in Dubai's Shuaa Capital (SHUA.DU) and Saudi Arabia's Bank Aljazira (1020.SE) surged in response to company-specific news.

Saudi Arabia's index (.TASI) dropped 1.2 percent as the share prices of all 14 listed petrochemical makers declined, with Saudi Kayan Petrochemical (2350.SE) falling 3.1 percent.

Banque Saudi Fransi (1050.SE) lost 2.1 percent after Credit Agricole (CAGR.PA) , which owns 31 percent, said it was satisfied with the performance of the business and would not try to prevent rumours about the sale of its stake from circulating.

.
Last week Reuters reported that the French bank has hired JP Morgan (JPM.N) to advise it on a potential sale of the stake, valued at around $2.4 billion.

Meanhile the share price of Bank Aljazira (1020.SE) jumped by its 10 percent daily limit after proposing a three-for-10 bonus share issue.

Insurance industry shares were mostly weak after a small player, Sanad Cooperative Insurance (8090.SE) , said it was planning a voluntary liquidation after its accumulated losses reached 88 percent of its capital. When its shares last traded in 2014 it had a market capitalisation of 302 million riyals ($80 million), Thomson Reuters data showed.

Dubai's index (.DFMGI) fell 1.1 percent to 3,481 points, a fresh three-month low. The index is down almost 7 percent since this year's peak on Feb. 9. Sell orders accelerated in the final hour with Dubai Investments (DINV.DU) sinking 6.5 percent.

But Shuaa Capital (SHUA.DU) jumped by its 15 percent daily limit after saying it had agreed to acquire Integrated Capital and Abu-Dhabi based brokerage Integrated Securities.

The two targets are controlled by Abu Dhabi Financial Group (ADFG), which last November bought 48.36 percent of Shuaa.

Also, local news provider MEED quoted ADFG chief executive Jassim Alseddiqi as saying Shuaa was in talks with a larger regional financial institution for a potential merger in a deal that could be worth billions of dirhams. He did not name the institution or give details; Shuaa and ADFG officials did not immediately respond to requests for comment.

In Kuwait, National Bank of Kuwait (NBKK.KW) fell 2.7 percent as trading in the shares went ex-dividend. However, the main market index (.KWSE) firmed in the final hour of trade to close 0.5 percent higher.

Egypt's index (.EGX30) added 0.5 percent in its eighth straight session of gains, mainly because of a 2.9 percent climb in the largest listed lender, Commercial International Bank (COMI.CA) ; losing stocks in the index outnumbered gainers 20 to eight.

Juhayna Food Industries (JUFO.CA) tumbled 8.2 percent after reporting at the end of last week an 81 percent drop in full- year net profit to 53.7 million Egyptian pounds ($3.1 million).

Analysts at Cairo-based Prime Research said direct costs increased by 28.7 percent in 2016, faster than revenue growth of 18 percent, and net financing costs surged 73 percent because of currency factors.

SUNDAY'S HIGHLIGHTS

SAUDI ARABIA

* The index (.TASI) fell 1.2 percent to 6,834 points.

DUBAI

* The index (.DFMGI) declined 1.1 percent to 3,481 points.

ABU DHABI

* The index (.ADI) edged down 0.5 percent to 4,436 points.

QATAR

* The index (.QSI) added 0.2 percent to 10,491 points.

KUWAIT

* The index (.KWSE) rose 0.5 percent to 6,742 points.

EGYPT

* The index (.EGX30) gained 0.5 percent to 12,920 points.

OMAN

* The index (.MSI) lost 0.9 percent to 5,741 points.

BAHRAIN

* The index (.BAX) added 0.9 percent to 1,366 points.

OPEC in first joint oil cut with Russia since 2001, Saudis take

"big hit"