Concurrent Summit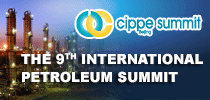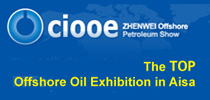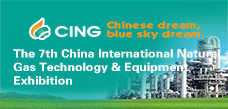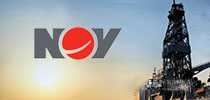 CANADA STOCKS-Futures point to lower start as oil prices slip
Pubdate:2017-02-16 09:29 Source:路透新闻 Click: times
Feb 15 (Reuters) - Canada's main stock index was set to open lower on Wednesday as oil prices slipped following a report showing U.S. oil inventory increased.
The American Petroleum Institute trade group said on Tuesday that U.S. inventories rose by a larger-than-expected 9.9 million barrels last week, ahead of the Energy
Informat
ion Administration's official supply report.
March futures on the S&P TSX index (SXFc1) were down 0.13 percent at 7:15 a.m. ET.
Cannada manufacturing sales data for December is due at 8:30 a.m. ET. (ECONCA)
The Toronto Stock Exchange's S&P/TSX composite index posted a fresh record high on Tuesday as higher oil prices and bond yields supported energy and financials, while auto suppliers benefited from U.S. President Donald Trump's warm words for Canadian trade the day before.
Dow Jones Industrial Average e-mini futures (1YMc1) were up 0.16 percent at 7:15 a.m. ET, while S&P 500 e-mini futures (ESc1) were down 0.02 percent and Nasdaq 100 e-mini futures (NQc1) were up 0.02 percent. (.N)
(Morning News Call newsletter (http://share.thomsonreuters.com/assets/newsletters/Morning_News_Call/MNC_US.pdf)
; The Day Ahead newsletter (http://share.thomsonreuters.com/assets/newsletters/The_Day_Ahead/TDA_NAM.pdf)
TOP STORIES (TOP/CAN)
The European Union and Canada secured clearance for their contentious free trade deal and the removal of import duties that supporters say will boost growth and jobs on both sides of the Atlantic.
Teck Resources Ltd (TCKb.TO) , North America's largest producer of steel-making coal, reported better-than-expected quarterly results, helped by higher realized prices.
Canadian e-commerce software maker Shopify Inc (SHOP.TO) , (SHOP.N) reported a bigger quarterly loss as operating expenses jumped 80 percent.
ANALYST RESEARCH HIGHLIGHTS (RCH/CA)
Bank of Montreal (BMO.TO) : CIBC raises target price to C$101 from C$100
Enerflex Ltd (EFX.TO) : RBC starts coverage with "outperform" rating; target price C$22
Royal Bank of Canada (RY.TO) : CIBC raises target price to C$99 from C$98
COMMODITIES AT 7:15 a.m. ET (COM/WRAP)
Gold futures (GCc1) : $1225.2; +0.11 percent (GOL/)
US crude (CLc1) : $52.86; -0.64 percent (O/R)
Brent crude (LCOc1) : $55.64; -0.59 percent (O/R)
LME 3-month copper (CMCU3) : $6044.5; +0.39 percent (MET/L)
U.S. ECONOMIC DATA DUE ON WEDNESDAY
08:30 CPI mm, SA for Jan: Expected 0.3 pct; Prior 0.3 pct
08:30 CPI yy, NSA for Jan: Expected 2.4 pct; Prior 2.1 pct
08:30 Core CPI mm, SA for Jan: Expected 0.2 pct; Prior 0.2 pct
08:30 Core CPI yy, NSA for Jan: Expected 2.1 pct; Prior 2.2 pct
08:30 CPI Index, NSA for Jan: Expected 242.47; Prior 241.43
08:30 Core CPI Index, SA for Jan: Prior 250.01
08:30 Real weekly earnings mm for Jan: Expected 0.0 pct; Prior 0.1 pct
08:30 NY Fed Manufacturing for Feb: Expected 7.00; Prior 6.50
08:30 Retail sales mm for Jan: Expected 0.1 pct; Prior 0.6 pct
08:30 Retail sales ex-autos mm for Jan: Expected 0.4 pct; Prior 0.2 pct
08:30 Retail ex gas/autos for Jan: Prior 0.0 pct
08:30 Retail control for Jan: Expected 0.3 pct; Prior 0.2 pct
09:15 Industrial production mm for Jan: Expected 0.0 pct; Prior 0.8 pct
09:15 Capacity utilization mm for Jan: Expected 75.5 pct; Prior 75.5 pct
09:15 Manufacturing output mm for Jan: Expected 0.2 pct; Prior 0.2 pct
10:00 Business inventories mm for Dec: Expected 0.4 pct; Prior 0.7 pct
10:00 Retail inventory ex auto (R) for Dec: Prior 0.2
10:00 NAHB Housing Market Index for Feb: Expected 67; Prior 67
11:00 Cleveland Fed CPI for Jan: Prior 0.2 pct
16:00 Net L-T flows,exswaps for Dec: Prior 30.8 bln
16:00 Foreign buying, T-bonds for Dec: Prior -0.2 bln
16:00 Overall net capital flow for Dec: Prior 23.7 bln
16:00 Net L-T flows, including swaps for Dec: Prior 12.1 bln
FOR CANADIAN MARKETS NEWS, CLICK ON CODES:
TSX market report (.TO)
Canadian dollar and bonds report (CAD/) (CA/)
Reuters global stocks poll for Canada (EQUITYPOLL1) (EPOLL/CA)
Canadian markets directory (CANADA) ($1= C$1.31)