Concurrent Summit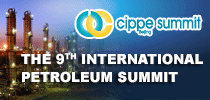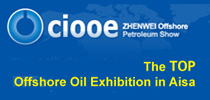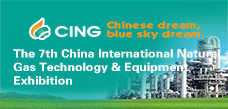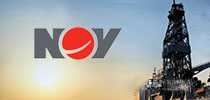 MIDEAST STOCKS-Firm oil, global shares may support Gulf bourses
Pubdate:2017-02-14 10:39 Source:路透新闻 Click: times
DUBAI, Feb 12 (Reuters) - Gulf stock markets could move higher on Sunday, fuelled by a strong rebound in oil prices last week and sentiment on global exchanges that is generally positive.

Global benchmark Brent crude (LCOc1) settled at $56.70 a barrel on Friday, up 1.9 percent on the day; it touched a session high of $56.88. The MSCI's world index (.MIWD00000PUS) , which tracks shares in 46 countries, rose after evidence of Chinese growth lifted shares in Asia and Europe.

Saudi Arabia's stock market (.TASI) has been lacking vigour over the last two weeks, with investors unwilling to make sizeable allocations in the absence of a catalyst, but any sustained oil price rise may encourage investors, who have been sitting on the sidelines, to mobilise their funds.

Shares in Kingdom Holding (4280.SE) are set to gain after it announced it had traded 90 percent of its shares in Euro Disney (EDLP.PA) into Walt Disney Co (DIS.N) stock, gaining a net profit of $61 million through the deal.

Shares in Kuwait's Jazeera Airways (JAZK.KW) , which are often thinly traded, may fall after the firm reported a drop of 29.9 percent in 2016 full year net profit to 10.8 million dinars ($35.4 million) and the board recommended a cash dividend of 35 fils per share.

Telecommunication operator Zain (ZAIN.KW) , however, may attract buyers after the company said it won a contract for 22 million dinars by the Ministry of Electricity and Water.

Kuwait's general index (.KWSE) , which had jumped almost 20 percent last month, is now down 3.8 percent sine Feb. 1 and many analysts believe risks for a further drop are likely since the market is trading at a premium to its expected fair value.

In Dubai, shares in Dubai Investment (DINV.DU) may be bid up after a subsidiary acquired a 153,000-square-foot (14,214-sq-m) neighbourhood shopping centre in Ventura, California. The value of the acquisition was not disclosed.

The Dubai-listed shares of Bahrain's GFH Financial Company (GFH.DU) , often traded by short-term investors, may also rise after the company said a subsidiary had raised $50 million in one of its funds and the financial impact is expected to be reflected in the first quarter results.