Concurrent Summit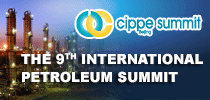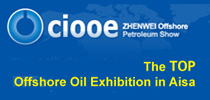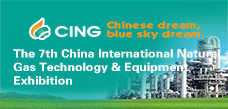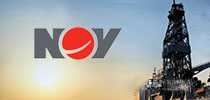 UPDATE 2-N. Dakota oil output seen below 1 mln bbls/day soon -regulator
Pubdate:2017-01-16 09:18 Source:路透新闻 Click: times
By Ernest Scheyder

Jan 13 (Reuters) - North Dakota's oil production will likely fall below 1 million barrels per day by the end of January due to harsh winter weather and low oil prices, state regulators said on Friday.

Crossing that threshold would be a psychological blow to the second-largest crude producing U.S. state, which has been hammered hard by a two-year oil price war with OPEC and has seen its fortunes wane due to high operating costs.

The state's Bakken oil formation has higher operating expenses than parts of Texas, for instance, due to its remoteness and lack of physical infrastructure.

North Dakota also must contend with winter blizzards that southern oil-producing states lack, further threatening output. Already this winter, North Dakota has had three major blizzards,
a sharp increase from recent years.

North Dakota pumped 1,033,693 barrels per day (bpd) in November, down from 1,043,693 bpd in October, according to data from the North Dakota Department of Mineral Resources, which reports on a two-month lag.

The drop reflects a broader trend downward throughout much of 2016. The average price the state's oil producers received for their crude fell 12 percent in November to $34.58 per barrel.

"There is still a likelihood that production will fall below 1 million barrels per day by year's end, if not in January," Lynn Helms, head of the DMR, said on a Friday conference call with reporters. "That's just right on the long-term trend. It's really not a surprise."

Oil companies applied for six fewer well permits in November than October.

"That's kind of a leading indicator," Helms said. "That's the number that feeds right into the number of drilling rigs."

The number of producing wells hit an all-time high of 13,517 in November as Hess Corp (HES.N) , Whiting Petroleum Corp (WLL.N) and other large producers in the state exploited their best acreage to maintain cash flow, Helms said. Parts of the core of the Bakken can be profitable below current oil prices (CLc1) .

"Those are the best assets they have, across their corporations," Helms said.

Others with weaker acreage, though, left the state entirely, Helms said, noting recent land sales by SM Energy (SM.N) to leave North Dakota for Texas.

Natural gas production rose about 3 percent to 1.8 million cubic feet per day, an all-time high as the state's oil producers continue to improve their gas collection network.