Concurrent Summit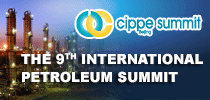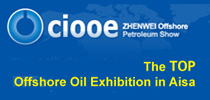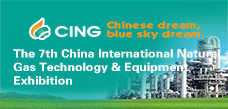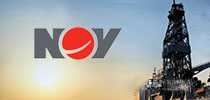 US STOCKS-Futures up as oil prices top $55
Pubdate:2016-12-06 09:29 Source:路透新闻 Click: times
* Futures up: Dow 91 pts, S&P 9.75 pts, Nasdaq 24.75 pts

By Yashaswini Swamynathan

Dec 5 (Reuters) - U.S. stock index futures were higher on Monday as oil prices topped $55 a barrel for the first time in 16 months, and investors shrugged off the defeat of a referendum in Italy for constitutional reforms.

* Futures lost ground slightly on Sunday after Italian Prime Minister Matteo Renzi said he would resign following the rejection.

* However, world stocks, including Italian shares, reversed course to trade higher on Monday as investors bet against immediate snap elections in the country.

* Brent crude prices rose 1.29 percent to $55.12, taking the total gain to 19 percent since Wednesday, when OPEC and other producers struck a deal to limit output to prop up prices.(O/R)

* If active trading follows movement on futures, the Dow will open at a record intraday high, its eighth since Nov. 10. The index has marked four straight weeks of gains, benefiting from a rotation into sectors such as financials, which are likely to gain from President-elect Donald Trump's policies.

* Wall Street closed little changed on Friday as investors booked profits off bank stocks, despite a strong payrolls report that strengthened the prospects of an interest rate hike next week.

* Investors will focus on the ISM non-manufacturing Purchasing Mangers' index, which is likely to indicate that activity in the U.S. services sector rose slightly in November from the previous month. The report is due at 10:00 a.m. ET (1500 GMT)

* A host of Federal Reserve presidents are scheduled to speak at various events during the day, including New York Fed President William Dudley at 8:30 a.m. ET and his St. Louis counterpart James Bullard later in the day.

* Shares of companies moving premarket included those of Apple(AAPL.O) , up 0.6 percent at $110.55, after the iPhone maker made its most comprehensive statement about its investment in self-driving cars.

* Energy Transfer (ETP.N) dropped 6.9 percent to $32 after the U.S. Army Corps of Engineers turned down a permit for the company's controversial pipeline project running through North Dakota.

Futures snapshot at 6:58 a.m. ET:

* Dow e-minis (1YMc1) were up 91 points, or 0.47 percent, with 54,228 contracts changing hands.

* S&P 500 e-minis (ESc1) were up 9.75 points, or 0.44 percent, with 222,886 contracts traded.

* Nasdaq 100 e-minis (NQc1) were up 24.75 points, or 0.52 percent, on volume of 35,521 contracts.