Concurrent Summit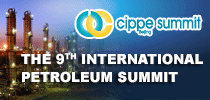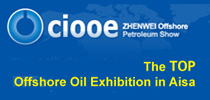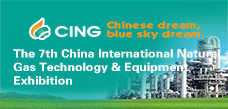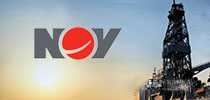 CANADA STOCKS-Futures lower as oil prices slip
Pubdate:2016-11-03 11:53 Source:路透新闻 Click: times
Nov 2 (Reuters) - Canada stock futures fell on Wednesday as oil extended loses after industry data showed a surprise build in U.S. stockpiles, underlining the market's supply overhang.
Investors will also keep an eye on the official inventory data from the U.S. government's Energy
Informat
ion Administration scheduled to be released later in the day.
December futures on the S&P TSX index (SXFc1) were down 0.09 percent at 7:15 a.m. ET.
No economic reports are scheduled for release.
Canada's main stock index ended barely lower on Tuesday as heavyweight financial and industrial stocks weighed and gold miners benefited from safe-haven demand for precious metals ahead of next week's U.S. election.
Dow Jones Industrial Average e-mini futures (1YMc1) were down 0.11 percent at 7:15 a.m. ET, while S&P 500 e-mini futures (ESc1) were down 0.04 percent and Nasdaq 100 e-mini futures (NQc1) were up 0.01 percent. (.N)
(Morning News Call newsletter (http://link.reuters.com/nex49s) ; The Day Ahead newsletter (http://link.reuters.com/mex49s)
TOP STORIES (TOP/CAN)
Canada's Valeant Pharmaceuticals International Inc (VRX.TO) said on Tuesday it was in talks with third parties to sell its Salix stomach-drug business and other assets.
Shopify Inc (SHOP.TO) (SHOP.N) , a Canadian maker of software that helps retailers set up and manage online stores, reported a bigger quarterly loss on Wednesday as operating expenses jumped 87.5 percent.
TransCanada Corp (TRP.TO) , Canada's No. 2 pipeline operator, said on Tuesday that it would sell its U.S. Northeast Power business and do a bought deal common share offering to help fund its acquisition of the Columbia Pipeline Group earlier this year.
ANALYST RESEARCH HIGHLIGHTS (RCH/CA)
BRP Inc (DOO.TO) : UBS raises target price to C$26 from C$22
Richmont Mines Inc (RIC.TO) : Desjardins cuts target price to C$14.75 from C$15
Westjet Airlines Ltd (WJA.TO) : CIBC raises target price to C$26.5 from C$24
COMMODITIES AT 7:15 a.m. ET (COM/WRAP)
Gold futures (GCc2) : $1,296.5; +0.66 pct (GOL/)
US crude (CLc1) : $45.96; -1.52 pct (O/R)
Brent crude (LCOc1) : $47.48; -1.35 pct (O/R)
LME 3-month copper (CMCU3) : $4,897.50; -0.77 pct (MET/L)
U.S. ECONOMIC DATA DUE ON WEDNESDAY
0815 ADP national employment for Oct: Expected 165,000; Prior 154,000
0945 ISM-New York Index for Oct: Prior 719.7
0945 ISM NY Business Conditions for Oct: Prior 49.6
1400 Fed funds target rate : Expected 0.375 pct
FOR CANADIAN MARKETS NEWS, CLICK ON CODES:
TSX market report (.TO)
Canadian dollar and bonds report (CAD/) (CA/)
Reuters global stocks poll for Canada (EQUITYPOLL1) (EPOLL/CA)
Canadian markets directory (CANADA) ($1= C$1.34)