Concurrent Summit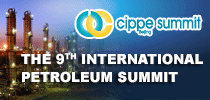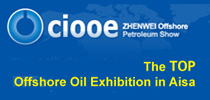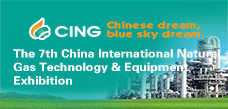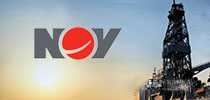 Shell North Sea sale said to draw Ineos, Siccar Point bids
Pubdate:2016-10-13 15:51 Source:Dinesh Nair Click: times
LONDON (Bloomberg) -- Royal Dutch Shell has invited binding bids from parties including Ineos AG and Blackstone Group LP-backed Siccar Point Energy for the sale of some of its UK North Sea assets worth about $2 billion, according to people familiar with the matter.
North Sea-focused energy explorer Chrysaor Holdings Ltd. has teamed up with U.S. private equity firm EIG Global Energy Partners to submit a second-round bid before the Wednesday deadline, the people said, asking not to be identified as the information is private. No final agreements have been reached, they said.
The sale is a key part of Shell's plans to divest about $30 billion in assets to help offset the $54-billion acquisition of BG Group this year, which increased debt and lowered its credit rating. CEO Ben van Beurden has vowed to boost savings following a two-year slump in crude. The company posted its lowest quarterly earnings in 11 years in July.
Shell is selling a package of assets, including its stake in Buzzard oil field, which it gained from BG Group, the people said. Shell also operates older fields in the UK's North Sea, including the Brent project'>project, which is used to set the global price benchmark, according to its website.
"Shell is continually evaluating its portfolio and is in contact with other parties regarding potential portfolio opportunities," the company said in an emailed statement. "We have previously stated that a review of all assets, including those in the North Sea, is underway as part of our commitment to sell $30 billion of assets."
The company agreed to sell its Brutus/Glider operation in the Gulf of Mexico for $425 million in August to EnVen Energy Corp. The field pumps the equivalent of 25,000 bopd, or 5.8% of Shell's output in the Gulf of Mexico.
Representatives for Blackstone and Ineos, Chrysaor and EIG declined to comment.
Siccar Point, owned by the Blue Water Energy buyout firm and Blackstone, made its first acquisition in the UK North Sea in August, buying an 8.9% interest in the Greater Mariner Area off Shetland from JX Nippon Exploration & Production UK Ltd.
Closely held Ineos, which runs Scotland's only oil refinery at Grangemouth, has been active in the North Sea, agreeing to buy natural gas fields from a subsidiary of Russian billionaire Mikhail Fridman's LetterOne Holdings SA last year.