Concurrent Summit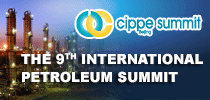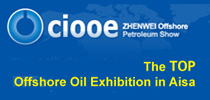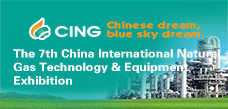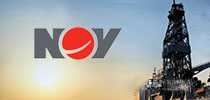 US EIA Petroleum Statistics:Crude oil inventories continue to draw even after post-storm import and production rebound
Pubdate:2016-10-09 13:54 Source:花旗环球金融 Click: times
Crude oil imports rebounded after collapsing the prior week, mainly on theGulf Coast, where Tropical Storm Hermine passed through, also impactingproduction, though by September 2nd, BSEE.gov stopped reporting on disruptionsto oil and gas platforms as personnel returned to work post-evacuations. Crudeinventories fell 0.6-m bbls to 510.8-m bbls (against Bloomberg survey expectationsof a 2.8-m bbl build) well below last week's 14-m bbl mega-draw as importsbounced back 1-m b/d w/w to 8.1-m b/d (mostly in PADD III), and refinery runs fell0.2-m b/d w/w to 16.7-m b/d. Refinery maintenance is about to rise to its peak in thefirst half of October, for an average of around 1-m b/d over the month, combinedwith less strong utilization rates this should bring runs down to the 15.6-m b/d level.Crude exports fell 0.08-m b/d w/w to 0.4-m b/d, flat y/y. Cushing crude inventoriescontinued to draw down by 1.2-m bbls to 62.2-m bbls.
As Gulf of Mexico production returned, EIA weekly stats look like they areunderstating crude production again. EIA's weekly estimate of crude productionrose 35-k b/d to 8.5-m b/d, down 0.6-m b/d y/y. The "adjustment factor" moved backto solid positive territory, up 0.7-m b/d w/w to 0.5-m b/d. This is the "actual stockchange" minus the "implied stock change", where "implied stock change" iscalculated as "crude output - refinery runs + imports - exports". This implies thatEIA's modeled estimate of current US crude production could be understated.
Gasoline inventories rose 0.6-m bbls to 228.4-m bbls (against surveyexpectations of a 0.6-m bbl draw), skating just above the 5-yr range on an absolutebasis, but more neutral on a days-of-demand basis. The pipeline spill on theColonial Pipeline could mean a tighter New York market and a spike in imports to fillthe gap.
n Ethanol runs continue to hover at record levels just north of 1-m b/d withdomestic capacity at full utilization. Output should ease into October asplants go into maintenance and refineries switch to winter spec gasoline.PADD II corn-ethanol gross crush margins remain positive at ~$0.40/gal as lowfeedstock costs and steady nat gas prices have boosted industry profitability since1H'16, amid a sharp rise in RIN prices, which act as a subsidy for biofuel producers.The ethanol blend rate into finished gasoline ticked higher to 92.5% with the12WMA of throughput staying at all-time highs of ~935-940-k b/d. E16 RIN priceshave stabilized around $0.88/gal since late August with B16s trading at a 10-12 centpremium. Surplus D4 RINs are expected to fill the advanced gap and D6 shortfallthis year for RFS2. With the 2017 EPA rule proposal appearing even more binding,RIN prices should continue to be supported absent a policy revision late November.
Diesel inventories rose 4.6-m bbls to 162.8-m bbls (more than surveyexpectations of a 1.3-m bbl build), poking up higher up though still within the rangeseen in recent years. This was as demand fell 0.4-m b/d w/w to 3.3-m b/d. 4WMAdemand stands at 3.65-m b/d, down 0.05-m b/d y/y.