Concurrent Summit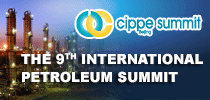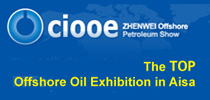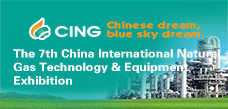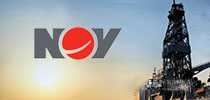 Oil Search says second PNG greenfield project may not proceed
Pubdate:2016-08-24 10:28 Source:worldoil.com Click: times
PORT MORESBY, Papua New Guinea (Bloomberg) -- Oil Search Ltd. said development of a second standalone LNG export terminal in Papua New Guinea is unlikely with Exxon Mobil Corp. and Total SA expected to favor cooperation to expand the existing PNG LNG project.
The Sydney-based company owns 29% of the Exxon Mobil-led PNG LNG project and a 22.8% stake in the Papua LNG development operated by Total and co-owned by explorer InterOil Corp. Exxon Mobil, after prevailing over Oil Search in the $2.5-billion battle for control of InterOil Corp. in July, said it will funnel gas from the Papua project into an expansion of PNG LNG.
"A greenfields development for Papua LNG is highly unlikely based on the share of equity that will reside across the various projects at completion of the InterOil transaction with Exxon Mobil," Oil Search Managing Director Peter Botten said on an earnings call.
Botten was speaking Tuesday after Oil Search posted an 89% fall in first-half net income to $25.6 million as a drop in energy prices offset increased output. The result compared with expectations for $38 million, according to the average of three analysts surveyed by Bloomberg.
Interim Dividend
Oil Search fell 0.8% to close at A$7.38 in Sydney trading. The benchmark S&P/ASX 200 Index gained 0.7%.
The price Oil Search received for oil and condensate fell 27% from the year before while LNG prices dropped 40%. Oil Search slashed its interim dividend to 1 cent from 6 cents a share.
Oil prices have likely bottomed and the company is in the midst of an eight-week strategy review after losing out in its battle for InterOil, according to Botten. The study, which will be completed by the fourth quarter, will focus on cooperation between the PNG LNG and Papua LNG projects to determine what strategies hold the most value for all stakeholders, Botten said in a statement.
The company delivered a higher than expected dividend, Macquarie Group Ltd. said in a note. "Based on the increasing volumes and revenue as well as further lowering of costs at PNG LNG, we anticipate this higher dividend will be the first of many," according to the note.
Oil Search last month said revenue fell 33% even as production climbed 4%. Brent oil averaged about $41.20/bbl for the first half, more than 30% less than the corresponding period in 2015.
Oil Search's realized price of $5.23 per million British thermal units for its gas in the second quarter is lower than rival Woodside Petroleum Ltd., according to data compiled by Bloomberg.