Concurrent Summit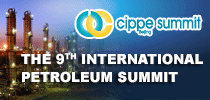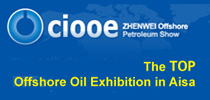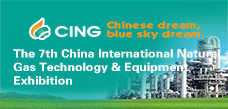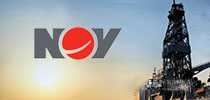 Oil gives pause to Kazakhstan's wealth fund on asset sales
Pubdate:2016-08-18 11:54 Source:worldoil.com Click: times
SINGAPORE (Bloomberg) -- The crash in crude prices may have nudged Kazakhstan toward its biggest wave of privatization in history, but its wealth fund is now willing to bide its time for a recovery in oil to take hold.
Samruk-Kazyna, with assets worth over $64 billion, is in no hurry to kickstart the process, waiting until oil prices recover and Russia--a key trading partner--exits its recession, said Baljeet Kaur Grewal, managing director for strategy and portfolio investment at the fund. That's why it now believes 2018 is a better target for previously announced initial public offerings, compared with earlier estimates that had next year as a possibility, she said in an interview in Singapore on Tuesday.
"In two years--by which time we are ready to go to initial public offerings--oil prices will have picked up, the resource demand will have picked up, and it will be a good time for a valuation of our assets and go to market," Grewal said.
Central Asia's biggest energy producer is retooling an economy that's at risk of its first contraction since 1998 after two devaluations last year following the crash in oil prices. President Nursultan Nazarbayev, who's been in power since 1989 in the longest reign of any post-Soviet leader, has demanded an extensive overhaul, including the privatization of all state-run companies to attract investment and rekindle growth.
Oil hurdle
Preparations for the IPOs are complex and still ongoing, and have been hindered by persistently low oil prices that have led to curtailed dividends, Grewal said. With oil now hovering near $45/bbl, just above the $43 average expected by Samruk-Kazyna for this year, prospects are now brighter than they were months ago. The wealth fund sees oil trading between $45 and $50 next year, although "the market may surprise on the upside," according to Grewal.
"We want to enhance value in our companies," she said. "The objective of our privatization is to maximize economic impact. By that we mean it should create economies of scale, it should create investments for the market."
Kazakhstan is looking to benefit from China's new " Silk Road" linking Asia to Europe via a network of roads, railways, pipelines and ports, Grewal said. Chinese investors may be drawn to mining and commodity projects in particular, she said.
Less control
The plan is for Samruk-Kazyna to cut its average ownership in the 216 companies in its portfolio to 15% from the current 70%, she said. That should result in a large capital injection, while leaving the degree of Kazakhstan's government control at about the average for Asia, but still slightly above the European level, according to Grewal.