Concurrent Summit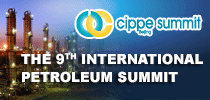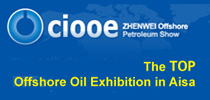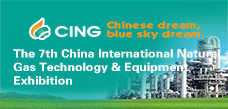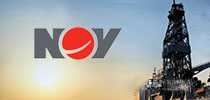 Shell earnings tumble to 11-year low on oil, weaker refining
Pubdate:2016-07-29 11:10 Source:worldoil.com Click: times
THE HAGUE, Netherlands (Bloomberg) -- Royal Dutch Shell reported the lowest quarterly earnings in 11 years and missed estimates by more than $1 billion as a mix of lower energy prices, weaker refining margins and production halts weighed on Europe's largest oil company.
Profit adjusted for one-time items and inventory changes sank 72% from a year earlier to $1.05 billion, The Hague-based Shell said Thursday. Analysts had expected a $2.16 billion result.
CEO Ben Van Beurden, who this year completed Shell's record purchase of BG Group, has vowed to boost savings from the acquisition following a two-year slump in crude. While Brent's 25% rebound last quarter provided some prospect of relief, the rally is now fading while the safety net provided by refining has given way. Production shutdowns in Nigeria, Canada and the Netherlands increased the pain for Shell.
"This is a very big surprise from Shell," said Brendan Warn, a managing director at BMO Capital Markets in London. "Things are not looking up in the third quarter either, with weakness in the industry's refining environment and Shell's oil production still under pressure."
Shell's B shares, the most widely traded, sank as much as 4.2% to 2,017 pence in London, and were down 4.1% at 9:34 a.m. local time. The stock was the second-worst performer in the 20-company Stoxx Europe 600 Oil & Gas Index, after Saipem SpA.
"Lower oil prices continue to be a significant challenge across the business, particularly in the upstream," Van Beurden said in a statement. Second-quarter production was 3.51 MMboed, compared with analyst estimates for 3.63 MMboed.
Shell's earnings miss is among the biggest in the industry this quarter. BP fell short by 12% on Tuesday, while Total beat estimates by 31% on Thursday. Statoil reported a loss compared with a projected profit, but the surprise wasn't comparable in size to Shell's. Exxon Mobil Corp., the largest oil company by market value, and Chevron Corp. will announce results Friday.
Estimates on Shell's website show the company missed expectations at each of its three main units—upstream, downstream and integrated gas.
Upstream Loss
The upstream loss widened to $1.3 billion in the quarter from $469 million a year earlier. Profit from downstream tumbled 39% to $1.8 billion while earnings from integrated gas fell 38%.
Shell plans $29 billion of capital expenditure this year and $25 billion to $30 billion a year through 2020. Van Beurden has said the company has the option to cut spending further and defer more projects if oil prices stay below $50/bbl. Brent traded below $44 on Thursday. The benchmark crude averaged $47.03 in the second quarter, $63.50 a year earlier and $35.21 in the first quarter of this year.
BG Deal
Shell completed the acquisition of BG for $54 billion on Feb. 15. The purchase gave it a 20% share of the global LNG market with production facilities from Australia to the U.S., as well as high-margin oil fields in Brazil. Van Beurden said last month that synergies from the deal will provide $4.5 billion in savings in 2018, up from an earlier estimate of $3.5 billion.
The biggest oil producers also run refineries, which have benefited from low crude prices over the past two years, helping to buoy earnings as income from exploration and production dwindled. Global refining margins averaged $13.80/bbl in the quarter through June, according to BP, yet they're now $10.70 as demand growth slows and inventories build.
At the same time, crude's rebound has sputtered. Production shuttered by wildfires in Canada and by militant attacks in Nigeria is returning, and shale drillers in the U.S. are bringing back some rigs. While there's consensus among analysts that the worst of the oil glut is over, the International Energy Agency cautioned this month that "the road ahead is far from smooth."