Concurrent Summit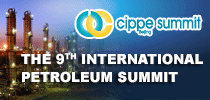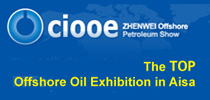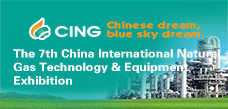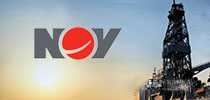 Goldman sees Russian oil output topping Soviet record by 2018
Pubdate:2016-07-21 11:32 Source:worldoil.com Click: times
MOSCOW (Bloomberg) -- Russian oil output will exceed the former Soviet record set almost 30 years ago by the end of 2018 as low-cost fields allow producers to defy the slump in prices, according to Goldman Sachs Group.
Production will climb by 590,000 bpd over the next three years to 11.65 MMbpd, Goldman Sachs analysts wrote in research note dated Tuesday after visiting some of Russia's major oil companies last week. That would exceed the Soviet record of 11.42 MMbpd in 1987, according to BP Plc data.
"We remain positive on Russian oil industry production," Goldman analysts led by Geydar Mamedov said. "At current oil prices, Russian oils are among the few global majors that can maintain their growth plans and dividends."
Russia, the world's biggest energy exporter, signaled in April it would boost oil production and shipments after OPEC failed to adopt a plan to ease a supply glut. Rosneft PJSC will likely lead growth over the period through 2018 as the country's biggest producer starts new fields in East Siberia and revives output at existing operations, Goldman said.
Production could be even higher should Novatek OJSC, Tatneft and Rosneft ramp up output more aggressively, according to the note.
Cost Advantage
Goldman said that Russia is one of the world's lowest-cost producers, with the average field generating positive free cash flow so long as the oil price is above $10/bbl. Producers are also helped by the progressive tax system that adjusts to lower prices and a variety of tax breaks for greenfield developments.
"It plays a supportive role in a lower oil price environment, as taxes decline with the oil price," Goldman said. "Investors broadly recognize the low-cost advantage of the Russian oil industry."
Brent crude has rebounded from a 12-year low in January to $46.79/bbl as of 12:34 p.m. in London.
Goldman sees output increasing to 11.21 MMbpd in 2016 from 11.06 MMbpd last year, before climbing to 11.41 MMbpd in 2017. That contrasts with projections by the International Energy Agency, which sees Russian production declining from 11.06 MMbpd in 2016 to 10.94 MMbpd in 2018.
Growth estimates by Russia's Energy Ministry—of about 6 million tons, or 120,000 bpd, in 2016, and 5 million tons, or 100,000 bpd, in 2017—are below those of Goldman.
While Rosneft and Novatek will be the key growth stories with strong free cash flow generation, Goldman said Lukoil PJSC is its top dividend stock.