Concurrent Summit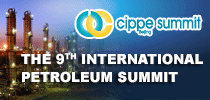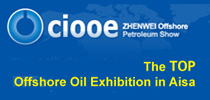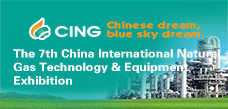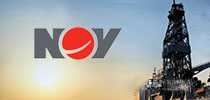 Oil flows through Turkey unhindered after coup quelled
Pubdate:2016-07-19 10:48 Source:worldoil.com Click: times
ISTANBUL, Turkey (Bloomberg) -- Oil tankers are loading and unloading cargoes normally at Turkey's ports and sailing without interruption in the nation's waters after forces loyal to President Recep Tayyip Erdogan crushed an attempted coup.
Shipments are continuing to arrive in tankers and by pipeline from neighboring countries, an Energy Ministry official said Sunday, declining to be identified in line with ministry rules regarding comments to news media. No energy cargoes have been halted since large tankers were barred for security reasons from sailing in the Bosphorus waterway near Istanbul for several hours on Saturday, a port agent said.
Turkey, at the crossroads of Europe and Asia, is a crucial conduit of crude transport from Russia and Iraq to the Mediterranean Sea. Millions of barrels of oil travel through the nation's waterways and pipelines daily. The country is also on the fringe of broader conflict in the Middle East, with Syria bordering its southeastern edge. Oil futures rose as much as 1.9% on Friday after the putsch began.
"The coup has failed," said Robin Mills, CEO of Dubai-based consultant Qamar Energy. "There is no direct impact on supplies. It does elevate geopolitical concern a little bit."
Maritime Chokepoint
Brent crude, the global benchmark, was at $47.69/bbl on the London-based ICE Futures Europe exchange, up 8 cents, at 10:17 a.m. Hong Kong time. Prices rose 0.5% to close at $47.61/bbl on Friday after rising as much as 88 cents to $48.25.
The Turkish Straits, including the Bosphorus and Dardanelles, are one of the world's major choke points for seaborne crude transit, with about 2.9 MMbbl of oil passing through daily in 2013, the latest year of available data from the U.S. Energy Information Administration. Turkish maritime authorities stopped tankers larger than 200 m (656 ft) from sailing in the Bosphorus on Saturday from sunrise until about 10:30 a.m. local time, the port agent said. Tanker traffic resumed after that, he said.
Turkey is also home to pipelines that transport crude and condensate from nations including Iraq and Azerbaijan to the port of Ceyhan, on the Mediterranean Sea in southern Turkey. BP Plc, operator of the Baku-Tbilisi-Ceyhan pipeline from Azerbaijan via Georgia, confirmed that oil was flowing uninterrupted.
Kurdish supply
"Our facilities in Turkey are open and operating normally," BP spokesman David Nicholas said in an email in response to questions. "There are no disruptions to the flow of oil through the BTC pipeline."
Officials of Iraq's Kurdistan Regional Government didn't immediately respond to requests about the status of oil exports through a pipeline to Ceyhan from the semi-autonomous Kurdish region. Iraqi Kurds shipped almost 500,000 bopd to Turkey in June, according to a July 11 statement on the KRG website.
The Turkey coup attempt was quashed after hours of clashes in which tanks blocked roads, soldiers fought police and warplanes bombed the parliament in Ankara. Erdogan's forces rounded up thousands of military officers and officials allegedly involved in the attempt, and almost 200 people were killed.