Concurrent Summit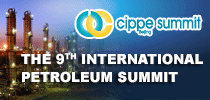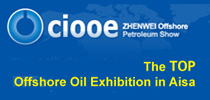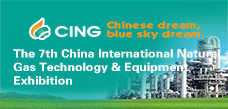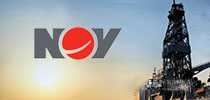 Oil swings between gains, losses as traders weigh Brexit effect
Pubdate:2016-07-07 10:52 Source:worldoil.com Click: times
NEW YORK (Bloomberg) -- Oil swung between gains and losses after falling to a one-week low as investors fled to haven assets on concern the UK's vote to leave the European Union (EU) will hinder global growth.
Futures dropped as much as 1.5% in New York before inching higher. Gold surged to a two-year high while yields on German and Japanese government bonds slipped to record lows after Bank of England chief Mark Carney said risks from Britain's decision have started to crystallize. The market shrugged of the risk of oil-industry strikes in Norway and Nigeria. Government data Thursday will show U.S. crude supplies declined last week, according to a Bloomberg survey.
"The market is really concerned about the effects of the Brexit vote on oil demand," said Joe Bozoyan, an equity portfolio manager who focuses on energy at John Hancock in Boston. "This could delay the return of the market to balance."
Crude has traded between $45 and $51/bbl over the past month since almost doubling from a 12-year low in February. The recovery has prompted U.S. producers to begin returning drilling rigs to service, leading to speculation that the decline in output there will slow. Riskier assets are retreating after rallying last week on bets central banks will work to stem the impact of the UK's departure from the EU.
West Texas Intermediate for August delivery rose 4 cents to $46.64/bbl at 11:48 a.m. on the New York Mercantile Exchange. The contract earlier touched $45.92, the lowest since June 27, and climbed as high as $46.92. The total volume traded near the 100-day average.
Upcoming data
Brent for September settlement dropped 6 cents to $47.90/bbl on the London-based ICE Futures Europe exchange. It fell as low as $47.17 and rose as high as $48.26 in intraday trading. The global benchmark crude traded at a 60-cent premium to WTI for the same month.
"We tried to rally earlier on the strike threats in Norway and Nigeria but couldn't do it in the risk-off environment," said Phil Flynn, senior market analyst at Price Futures Group in Chicago. "You have record low yields on government bonds in Germany and Japan, which shows just how worried investors are about the global economy sinking into recession. Suddenly the balanced market we were expecting isn't looking that likely."
The Energy Information Administration's weekly report on U.S. supply and demand will be published Thursday, one day later than usual because of the Independence Day holiday Monday.
U.S. stockpiles
U.S. crude inventories probably fell 2.5 MMbbl last week, the seventh-straight drop, the Bloomberg survey showed. Stockpiles slipped to 526.6 MMbbl, the lowest in three months, in the week ended June 24. Supplies rose to an 87-year high of 543.4 MMbbl in the last week of April.
Crude production has slipped by 55,000 bpd to 8.62 million, the lowest since September 2014, according to EIA data. U.S. output is down 10% from 9.61 MMbpd on June 5, 2015, which was the highest in more than four decades.
"Production declines in the U.S. are accelerating," Bozoyan said. "The drop in U.S. production will eventually win out over demand concerns. I'm still looking for prices to probably trend higher over the next year."