Concurrent Summit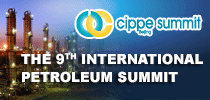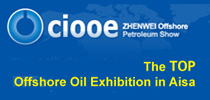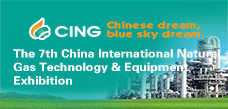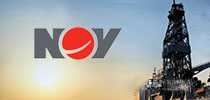 Oil heads for biggest drop in five months amid ample supplies
Pubdate:2016-07-06 10:43 Source:worldoil.com Click: times
NEW YORK (Bloomberg) -- Crude headed for the biggest decline in almost five months on a gloomy outlook for the world economy and signs that oil stockpiles remain ample.
Futures fell as much as 5.1% in New York as stocks slipped and the dollar climbed. Nigerian oil output rose in June following repairs to pipelines that had been damaged by militant attacks, a Bloomberg survey showed, while gasoline supplies on the U.S. East Coast reached a record, the government said. Gasoline futures dropped to the lowest price in more than two months.
"The path of least resistance is lower," said Michael Wittner, the New York-based head of oil-market research at Societe Generale SA. "The long-term picture remains bullish but in the short-term, crude is coming back from the disruptions. We have a lot of crude to work off as well."
Crude has risen about 80% from a 12-year low in February amid supply disruptions and falling U.S. output. Yet the price rebound has spurred activity in the American shale patch, where drillers last week brought back the most oil rigs of any week this year.
West Texas Intermediate for August delivery slipped $2.44, or 5%, to $46.55/bbl at 12:41 p.m. on the New York Mercantile Exchange. There was no settlement on the Nymex Monday because of the U.S. Independence Day holiday. Trades will be booked Tuesday for settlement purposes.
Risk Off
Brent for September settlement fell $2.41, or 4.8% to $47.69/bbl on the London-based ICE Futures Europe exchange. The global benchmark crude traded at a 49-cent premium to WTI for the same month.
Contango, the structure where prices for delivery today are lower than those in future months, is shrinking, a sign that stockpiles are plentiful.
"It's a risk-off day across the markets," said Bob Yawger, director of the futures division at Mizuho Securities USA in New York. "OPEC production estimates are making the rounds and they're showing a rise in Nigerian production, which is negative for the oil market. The contango is coming in, which is the classic sign of oversupply."
Nigeria pumped an average of 1.53 MMbopd in June, up about 90,000 bopd from May, according to the Bloomberg survey. Militants have resurfaced this month, with the Niger Delta Avengers group claiming attacks on five crude-pumping facilities overnight Sunday.
Saudi Output
Production in Saudi Arabia, the biggest crude exporter, rose by 70,000 bpd to 10.33 MMbpd last month, the survey showed. The kingdom typically burns more crude in the summer to generate electricity for air conditioners. Libya raised output by 40,000 bopd to 320,000 bopd.
Gasoline stockpiles along the U.S. East Coast surged to a record 72.5 MMbbl in the week ended June 24, data from the Energy Information Administration show. Imports to the region jumped to a six-year seasonal high. U.S. gasoline production hit a record the previous week as refineries bolstered operations to meet driving-season demand.
The EIA said in a monthly report on June 30 that gasoline demand in April was 9.21 MMbpd, down from 9.49 MMbpd that had been estimated in weekly data.
"The April data raised questions about the strength of gasoline demand," Wittner said. "While gasoline demand is strong, it's starting to look less spectacular than earlier thought."