Concurrent Summit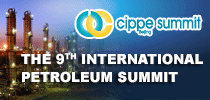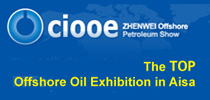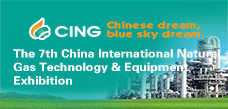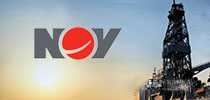 Oil deficit dalliance seen ending as disrupted crude returns
Pubdate:2016-07-05 10:24 Source:worldoil.com Click: times
NEW YORK (Bloomberg) -- The oil market surplus that vanished last quarter, helping prices post the best quarter in seven years, may return as early as this month as disrupted supply starts to pump again.
Canadian output returning from outages caused by wildfires will be enough to put the market back into oversupply and oil may return to a trading range of $30 to $50, according to Morgan Stanley. Goldman Sachs Group Inc. said that a recovery in Nigerian production is a risk to its $50/bbl forecast for the second half of 2016. The bank said earlier that the market had switched to deficit in May.
Brent oil has surged about 80% from a 12-year low in January as wildfires in Canada and attacks in Nigeria helped ease a global glut. The benchmark grade was trading at $50.58/bbl at 10:45 a.m. in London. Though U.S. production has slipped to the lowest since September 2014, shale drillers are bringing rigs back online as confidence in a stabilized market is prompting talk of expansion throughout 2016.
"The market tightened much quicker than expected and the supply disruptions in places like Nigeria have gone a long way to helping that," said Daniel Hynes, senior commodity strategist at Australia & New Zealand Banking Group Ltd. in Sydney. "The U.S. remains a pretty flexible swing producer, so we're not expecting to see any deep deficit over the next couple of years."
Oversupply will return by this month as disruptions ease and the Organization of Petroleum Exporting Countries boosts production, with rebalancing to occur in mid-2017, according to a June 12 report from Morgan Stanley. The bank trimmed its global demand forecast for the third quarter by 100,000 bpd and cut the fourth quarter estimate by 500,000 bpd.
ConocoPhillips, Nexen Energy and Husky Energy Inc. are among companies resuming work in Canada after wildfires shut operations and forced the evacuation of workers. The blaze that began in early May halted about 1.2 MMbpd of production, according to company statements and data published in Alberta's Spring Oil Sands Quarterly.
A ceasefire by Nigerian rebels is in doubt after militants claimed fresh attacks over the weekend. The deal may result in the nation's output increasing to as much as 2.2 MMbpd by the end of this month if pipeline repairs are completed, Emmanuel Kachikwu, Nigeria's state minister for petroleum resource, said last week.
Easing outages, weakness in demand growth and "upside surprise" in OPEC production may help to turn a forecast deficit in the third quarter into an inventory build, Goldman Sachs said in a report dated June 15. A return to surplus is likely in the first quarter of 2017, the bank said.