Concurrent Summit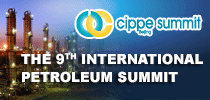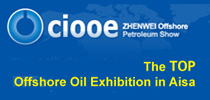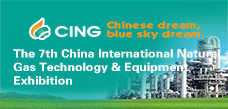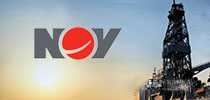 Oil rally threatened as gasoline supply surge swamps U.S. demand
Pubdate:2016-07-04 10:43 Source:worldoil.com Click: times
NEW YORK (Bloomberg) -- American drivers' seemingly insatiable thirst for gasoline is running into a flood of supply.
Refineries across the nation are operating full-out and imports are pouring into the East Coast, boosting gasoline supplies to a record. At the same time, consumption has turned out to be less robust than thought. That's weighed on prices, threatening to stem oil's rebound from a 12-year low.
"Earlier this year there was a lot of hope that gasoline would lead crude higher," said John Kilduff, partner at Again Capital LLC, a New York hedge fund focused on energy. "That's not turned out to be the case and gasoline will soon be a weight on the market."
The Energy Information Administration said in a monthly report on June 30 that demand in April was 9.21 MMbpd, down from 9.49 MMbpd seen in weekly data.
"The monthly data for April raises doubts about the idea that we have reliably robust gasoline demand to support the entire complex," said Tim Evans, an energy analyst at Citi Futures Perspective in New York.
Gasoline stockpiles along the East Coast, which includes New York Harbor, the delivery point for U.S. futures contracts, surged to a record 72.5 MMbbl in week ended June 24, EIA data show. Imports to the region jumped to a six-year seasonal high. Production climbed to a record in the previous week, as refiners typically run harder in the second quarter to meet summer peak driving season.
Margins Shrink
The crack spread, a rough measure of the profit from turning a barrel of oil into gasoline, dropped to $14.58/bbl on the New York Mercantile Exchange July 1, the lowest since February. August futures ended June at a discount to September contracts for the first time since 2008.
The weaker gasoline market comes as global supply disruptions are showing signs of easing.
Last week, Emmanuel Kachikwu, Nigeria's minister for petroleum resources, said a cease-fire with rebels had been agreed upon, allowing some production to resume. An upsurge in militant attacks in Nigeria sent the country's output tumbling to 1.37 MMbpd in May, the lowest since 1988, the International Energy Agency said. Less than 400,000 bpd of Canadian output remains shut in because of wildfires, down from more than 1 MMbpd in May.
"Gasoline's support of the oil complex has faded and refinery margins aren't that strong," said Michael Wittner, the New York-based head of oil-market research at Societe Generale SA. "This adds to the downside risks of Nigerian output coming back to market, now talks are taking place, and the continuing return of Canadian production."
Bulls Flee
Money managers cut bets on rising crude prices to the lowest level in three months in the week ended June 28, according to the Commodity Futures Trading Commission. West Texas Intermediate dropped 2% to $47.85/bbl in the report week before closing at $48.99 on July 1.
Hedge funds' net-long position in WTI dropped by 33,645 futures and options combined to 179,430, the fifth decline in six weeks, CFTC data showed. Shorts, or bets on falling prices increased 26%, while longs dropped 3.6%.
American motorists are projected to hit the road in record numbers during the July 4 holiday weekend, according to AAA. This hasn't been enough to support prices, said Thomas Finlon, director of Energy Analytics Group LLC in Wellington, Florida.
"We came into the gasoline season well supplied and production has consistently exceeded demand," Finlon said.