Concurrent Summit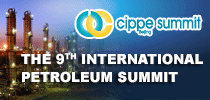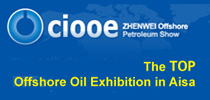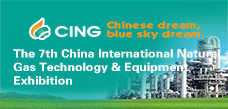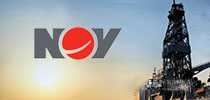 Abu Dhabi merger to create oil producer dwarfing OPEC's Libya
Pubdate:2016-06-30 11:24 Source:worldoil.com Click: times
DUBAI (Bloomberg) -- Abu Dhabi's proposed merger of two of its largest sovereign investment funds would create a global energy business that produces more oil than OPEC member Libya and with bigger assets than ConocoPhillips.
The Persian Gulf emirate with about 6% of the world's crude reserves will combine Mubadala Development Co. and International Petroleum Investment Co. to cut costs and boost efficiency, the state news agency WAM reported Wednesday. The deal would pool assets of about $135 billion, many of them non-energy-related, and debt of about $42 billion, according to Bloomberg calculations. ConocoPhillips, by comparison, had $97 billion in total assets as of Dec. 31, 2015.
Like other oil producers in the region, Abu Dhabi is struggling to maintain state spending after crude prices fell by half since 2014. A union of Mubadala with IPIC would create an entity akin to integrated oil companies that pump oil and process it into fuel and petrochemicals used to make plastics and consumer goods, according to Robin Mills, CEO of Dubai-based consultant Qamar Energy.
Streamlining operations
"It's more about streamlining and getting rid of duplication in the business," Mills said of the planned merger. The combined funds would have "an integrated assets base that's geographically spread out," he said. "IPIC is more involved in refining and chemicals, and Mubadala is mostly focused in oil and gas production abroad."
Middle Eastern oil producers have intensified their push into refining and petrochemicals over the last decade. Abu Dhabi, the capital and largest sheikhdom in the United Arab Emirates, has also used Mubadala and IPIC to invest in assets that provide access to natural gas and the technology needed to expand its manufacturing industries.
The planned merger indicates Abu Dhabi's "strategy to have an energy-focused fund with its fingers in different parts of the industry," said Edward Bell, a commodities analyst at lender Emirates NBD PJSC in Dubai.
Officials at Mubadala declined to comment on the planned merger, and an IPIC media representative couldn't immediately be reached by phone.
Spain, Pakistan
Mubadala, through its oil and gas unit Mubadala Petroleum, has a stake in daily output of 411 Mboe. That's more than Libya, the smallest producer in the Organization of Petroleum Exporting Countries, which pumped 250 Mbpd in May, according to data compiled by Bloomberg.
The company pumps oil in Thailand and gas in Indonesia, and it supplies gas to homes and industry in the UAE and Oman through its 51% stake in Dolphin Energy Ltd., which operates a pipeline from Qatar. Mubadala's renewable energy unit Masdar has solar and wind projects from Abu Dhabi to the UK.
IPIC owns all of Spanish refiner Cia Espanola de Petroleos SAU, which can process about 520,000 barrels a day of crude at its three plants in that country. The fund owns 21% of Japanese refiner Cosmo Oil Co. and a holding in 100 Mbpd of refining capacity in Pakistan at Pak-Arab Refinery Ltd. IPIC bought Canada's NOVA Chemicals in 2009 and has a stake in Austrian chemical maker Borealis AG.
IPIC generates an operating cash flow of $3 billion to $5 billion a year and has annual capital expenditure of $2 billion to $3 billion, Emirates NBD said Wednesday in a note. Mubadala has $1 billion to $2 billion in annual cash flow against capital investment of $3 billion to $5 billion, the Dubai-based lender said.
To meet the UAE's growing need for gas, IPIC and Mubadala worked jointly on a plan to build the country's first land-based liquefied natural gas plant. The project, EmiratesLNG LLC, has been delayed indefinitely so the partners can review the design and size of the plant, two people familiar with the work said in May.
Two other IPIC projects -- a planned refinery in the emirate of Fujairah and the Chemaweyaat petrochemicals plant in Abu Dhabi -- haven't progressed beyond design studies. Lower oil prices have contributed to the delays and might complicate any efforts to sell the related assets, said Bell of Emirates NBD.
"All valuations will be pretty depressed, so it might make sense to decide on a strategic direction before going ahead with assets sales," he said.