Concurrent Summit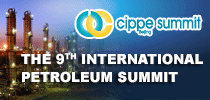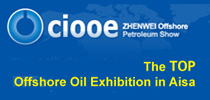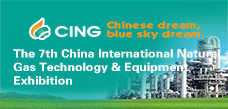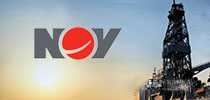 Canada needs new major oil pipelines, CAPP forecast shows
Pubdate:2016-06-24 10:09 Source:worldoil.com Click: times
CALGARY, Alberta -- Forecasted growth in Canadian oil production shows new major oil pipelines are urgently needed to deliver safe, secure and reliable energy to domestic and world markets, the Canadian Association of Petroleum Producers (CAPP) said in its 2016 Crude Oil Forecast, Markets and Transportation report.
"Canada's energy future relies on our ability to get Canadian oil and gas to the people who need it," said Tim McMillan, CAPP president and CEO. "Connecting Canadian supply to new and growing markets abroad, safely and competitively, is a top priority."
Canada's pipeline network has capacity to move about 4 MMbopd, which closely matched the 2015 average supply of 3.981 MMbopd.
More than 850,000 additional bpd of oil sands supply will be available by 2021.
Between 2021 and 2030 supply from Canada's oil sands is forecast to grow further, more than 700,000 bpd, requiring additional transportation infrastructure.
This means Canada's oil supply will soon greatly exceed its current pipeline capacity.
"The need to build new energy infrastructure within Canada is clearly urgent," McMillan said. "New pipelines will deliver more Canadian energy to Canadians, build our country's economic prosperity and help Canada meet the world's growing energy needs."
Pipelines remain the primary mode of transportation for moving large volumes of oil and natural gas in Canada. Current delays in the startup dates for several oil pipeline projects mean railways will continue to complement pipeline transportation.
CAPP estimates production of Canadian oil, the total volume of oil before imported diluent is added, will increase 28% over the next 15 years, growing to 4.9 MMbpd by 2030, up from 3.8 MMbpd in 2015. This is 400,000 bpd lower in 2030 compared to the 2015 forecast.
Supply, the total volume after imported diluent is added to production, is expected to increase 37% over the next 15 years, growing to 5.5 MMbpd by 2030. Due to the increase in total volume, all forms of transportation in all directions are needed to get Canadian oil to new and existing markets.
Canada's oil sands remain the primary driver for growth in Canadian crude oil production. By 2030 the oil sands are expected to produce 3.7 MMbpd, down from last year's forecast of 4.0 MMbpd by 2030. This 3.7 MMbpd by 2030 translates into supply growth from the oil sands of more than 1.5 MMbpd.
Conventional oil production in Western Canada, including condensates, drops from 1.3 MMbpd in 2015 to 1.1 MMbpd by 2018 and is expected to remain relatively stable to 2030. Both conventional and in situ oil sands have notable upside potential from that reflected in the CAPP forecast.
The International Energy Agency (IEA) forecasts global demand for energy, including oil, will grow by 32% by 2040, and more than a quarter of total energy demand will be from oil. Energy demand will primarily be driven by emerging economies in Asia. With 171 Bbbl of oil, Canada has the third-largest reserves in the world and as of 2015 is the sixth-largest producer.
The National Energy Board reports that less than 1% of Canadian oil is shipped overseas.
"Canada has an important role to play as a global supplier of oil and we can do it at a standard that far exceeds other producing nations," said McMillan. "Through technological innovation, world-class regulatory systems and environmental standards that meet or exceed our closest competitors, Canadian oil can be the world's fuel of the future.
"But we need the infrastructure to connect Canadian energy to the global economy."
Demand for oil is forecast to increase significantly in China and India. Their combined demand is expected to grow by more than 10.8 MMbopd by 2040, according to the IEA. These two markets represent almost 84% of the total world oil demand increase from 2014 to 2040.
Canada alone spent $17 billion in 2015 importing oil from places such as the U.S., Saudi Arabia, Algeria, Angola and Nigeria. For Quebec and Atlantic Canada this amounts to about 600,000 bopd imported to meet their refinery needs.
"We need to get our oil to market so countries have the choice to source reliable, safe and secure oil and gas from Canada—a global energy supplier of choice for the future," said McMillan.
CAPP's annual forecast is developed from oil sands producer survey data, collected in March and April each year; and CAPP analysis of historical trends, expected drilling activity, recent announcements, and ongoing discussions with industry stakeholders and government agencies.