Concurrent Summit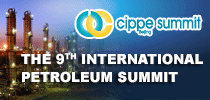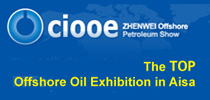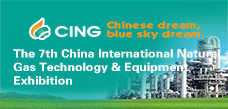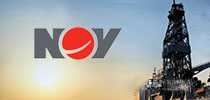 Crude drops to three-week low as investors seek safe havens
Pubdate:2016-06-15 10:51 Source:worldoil.com Click: times
NEW YORK (Bloomberg) -- Oil dropped to a three-week low in New York as risk aversion among investors sent equities lower and bolstered the dollar, reducing the appetite for commodities.
Futures fell 0.8%, capping a four-day decline of 5.3%. Increasing odds of a UK exit from the European Union boosted demand for havens, sending Germany's 10-year bond yields below zero for the first time. Still, global oil markets will be almost balanced next year as demand continues to rise faster than output, while the current oversupply is much smaller than previously thought, the International Energy Agency said.
"Brexit is becoming a major concern to a lot of people," said Scott Roberts, co-head of high yield investments and manager of $2.7 billion at Invesco Advisers Inc. in Atlanta. "The recent polls show that it might become a reality, and if it does you're likely to see the dollar strengthen and oil will go lower."
Oil has surged more than 80% from a 12-year low in February as the global glut is trimmed by disruptions and a slide in U.S. output, which is under pressure from the Organization of Petroleum Exporting Countries' policy of pumping without limits. OPEC predicted the market will be more balanced the second half of this year as demand rises and rival supplies falter, according to a monthly report released Monday.
Diminishing Surplus
West Texas Intermediate for July delivery fell 39 cents to settle at $48.49/bbl on the New York Mercantile Exchange. It's the lowest close since May 23. Total volume traded was 15% below the 100-day average at 4:35 p.m.
Futures fell from the settlement after the industry-funded American Petroleum Institute was said to report U.S. crude supplies rose 1.16 MMbbl last week. WTI traded at $47.93 at 4:44 p.m in New York.
Brent for August settlement declined 52 cents, or 1%, to $49.83/bbl on the London-based ICE Futures Europe exchange. It's the lowest close since June 3. The global benchmark ended the session at a 77-cent premium to WTI for August delivery.
Inventory Overhang
The oil surplus in the first half of this year is about 40% smaller than estimated a month ago, as consumption proves stronger than expected while disruptions reduce supply, the IEA said Tuesday. Still, the "enormous inventory overhang" that accumulated during years of oversupply will limit any significant increase in prices, it said.
"The fact that the market was able to fall after the bullish IEA report shows just how strong the risk-off trade is," said Bob Yawger, director of the futures division at Mizuho Securities USA in New York. "The dollar is very strong as investors look for safe havens. You have to wonder how much lower we would be if not for the IEA."