Concurrent Summit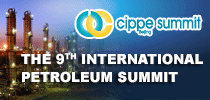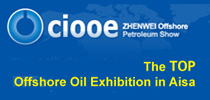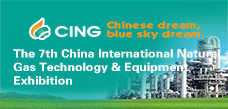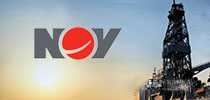 Oil climbs to seven-month high as U.S. crude supply, output decline
Pubdate:2016-05-26 10:59 Source:worldoil.com Click: times
NEW YORK (Bloomberg) -- Oil rose to the highest level in more than seven months in New York, after a government report showed that U.S. crude inventories and production declined, easing a glut.
Crude stockpiles dropped 4.23 MMbbl, according to the Energy Information Administration, more than twice what was projected by analysts in a Bloomberg survey. Production slipped an 11th week to the lowest level since September 2014. Prices dipped from the session highs after the report showed that gasoline supplies unexpectedly rose.
"It's nice to see a draw of that size," said Matt Sallee, who helps manage $14.1 billion in oil-related assets at Tortoise Capital Advisors in Leawood, Kansas. "Overall U.S. supplies should show a steady decline through the late summer. The data should be pretty bullish going forward."
Oil has surged more than 80% from a 12-year low in New York earlier this year on signs the global glut will ease. While some of the world's biggest producers continue to pump crude at near-record levels, the Organization of Petroleum Exporting Countries is unlikely to set an output target when it meets June 2 as it sticks with Saudi Arabia's strategy of squeezing out rivals, according to all but one of 27 analysts surveyed by Bloomberg.
West Texas Intermediate for July delivery rose 94 cents to settle at $49.56/bbl on the New York Mercantile Exchange. It's the highest close since since Oct. 9. Total volume traded was 18% below the 100-day average.
Supply disruptions
Brent for July settlement increased $1.13, or 2.3%, to $49.74/bbl on the London-based ICE Futures Europe exchange. It's the highest close since Nov. 3. The global benchmark crude ended the session at an 18-cent premium to WTI.
The U.S. supply decline comes after prices have already climbed this month amid outbreaks of violence in Nigeria, export troubles in a divided Libya and wildfires across the Canadian oil sands.
"We've had a move up in the vulnerability of oil supplies to disruption," Kevin Norrish, managing director for commodities research at Barclays Plc in London, said in a Bloomberg Television interview. "Predicting, forecasting and anticipating future supply I think is much more difficult now and sets the base for a much more volatile price."
Stockpile decline
Nationwide crude supplies fell to 537.1 MMbbl in the week ended May 20, according to the EIA. Stockpiles climbed to an 87-year high of 543.4 MMbbl in the last week of April, EIA data show. Analysts had projected a 2 MMbbl decline.
Crude production slipped 24,000 bpd to 8.77 MMbpd, EIA data show. The number of active oil rigs in the U.S. was unchanged at 318 last week, the least since October 2009, according to data compiled by Baker Hughes Inc.
"The market wants to see a sustained number of inventory declines before crossing the $50 inflection point," said Adam Wise, who helps run a $7 billion oil and natural gas bond and private equity portfolio at John Hancock in Boston. "The drop in the rig count is starting to be reflected in inventories."
The industry-funded American Petroleum Institute reported on Tuesday that crude inventories fell 5.14 MMbbl.
Cushing inventories
Crude supplies at Cushing, Okla., the delivery point for WTI and the nation's biggest oil-storage hub, fell by 649,000 bbl to 67.6 MMbbl.
Gasoline stockpiles rose 2.04 MMbbl to 240.1 MMbbl last week, leaving supplies higher than the seasonal average. Consumption of the motor fuel was 9.61 MMbpd averaged over the four weeks ended May 20, the highest seasonal level in at least a decade, according to EIA data.
"The crude gain had been priced in after yesterday's API number," said Michael Lynch, president of Strategic Energy & Economic Research in Winchester, Mass. "The big surprise in today's report was the build in gasoline, since we've been expecting strong demand."
Supplies of distillate fuel fell 1.28 MMbbl to 150.9 MMbbl, the lowest since December.
June gasoline futures slipped 0.8% to $1.6416/gal. Diesel for June delivery climbed 1.6% to $1.5127, the highest settlement since Nov. 3.