Concurrent Summit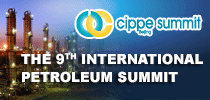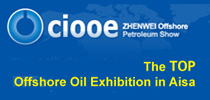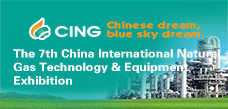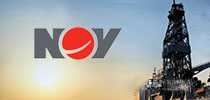 Total, Oil Search divvy InterOil assets in $2.2-billion deal
Pubdate:2016-05-23 09:38 Source:worldoil.com Click: times
PARIS (Bloomberg) -- Total and Oil Search will divide the Papua New Guinea assets of InterOil Corp. in a two-step deal as global energy companies seek to expand the Pacific nation's LNG exports.
After buying 100% of its fellow Papua New Guinea explorer for $2.2 billion, Oil Search will then sell the majority of the acquired gas and exploration assets to Paris-based Total for about $1.2 billion up front, according to a statement Friday. InterOil's current market capitalization is about $1.57 billion. Oil Search said the deals will lead to greater integration between the country's two LNG projects.
At stake are natural gas reserves expected to underpin an increase in exports from Papua New Guinea, seen as a bright spot in an oversupplied LNG market because of lower development costs. Oil Search, a partner in Exxon Mobil Corp.'s $19-billion PNG LNG venture, said it would increase its share in the proposed Papua LNG project to 29% and Total would raise its holding to 48.1%, assuming the government takes a 22.5% stake.
"This transaction allows us to influence the major operators in PNG to have a sensible economic outcome for the development of these projects," Oil Search Managing Director Peter Botten said in an interview with Bloomberg Television.
Cooperation between the Total venture and the Exxon project, which is considering an expansion, could lead to as much as $3 billion in savings and accelerate development, he said.
Elk-Antelope
An increased stake from a player like Total and a reduced number of companies involved may streamline the development of Papua LNG, said Rafael McDonald, director of global gas and LNG for IHS Inc. in Cambridge, Massachusetts. "The more cooks you have in the kitchen, the harder it is to get something off the ground," he said.
Oil Search is offering 8.05 of its shares for each InterOil share, plus a so-called contingent value right linked to gas reserves at InterOil's Elk-Antelope fields in Block PRL 15, according to the statement. The stock component of the deal is valued at about $40.25 per InterOil share. The second part of the transaction is valued at about $6.05 per share, depending on the size of the reserves.
Gas Commercialization
InterOil, which has risen 0.7% this year, closed at $31.65 in New York on Thursday. Oil Search rose as much as 5.5% to A$7.29 in Sydney before settling down 1.2% at A$6.83.
The agreement will enable Oil Search and InterOil to "benefit from the value created through the commercialization of the gas resources" in the Elk-Antelope fields, Oil Search Chairman Rick Lee said in the statement. The takeover, which was recommended by the InterOil board, is expected to be completed in the third quarter, according to the statement.
Shortly after closing, Total will pay Oil Search about $1.2 billion for 60% of InterOil's interests in PRL 15 and 62% of InterOil's interests in its other exploration assets following the acquisition of InterOil. Total will pay Oil Search another $141.6 million in July 2017 and $230 million when the companies officially sanction the Papua LNG project, Total said in a separate statement.
Oil Search, which has operated in Papua New Guinea since 1929, last year rejected Woodside Petroleum Ltd.'s $8-billion takeover bid in what would have been the biggest energy acquisition in Asia-Pacific.
Goldman Sachs Group Inc. and Macquarie Group Ltd. are Oil Search's advisers on the transaction, while InterOil is working with Morgan Stanley, Credit Suisse Group AG and UBS Group AG.