Concurrent Summit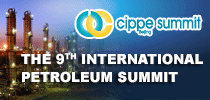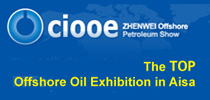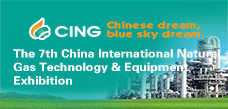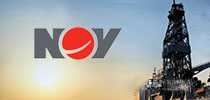 Oil rally seen having more to go as millions of barrels are lost
Pubdate:2016-05-20 10:17 Source:worldoil.com Click: times
MELBOURNE, Australia (Bloomberg) -- Oil prices are yet to reflect all of the millions of barrels of crude lost to supply disruptions, according to Australia & New Zealand Banking Group Ltd.
Almost 2.5 MMbpd of supplies have been removed from the oil market this year because of outages from Canada to Nigeria, with most of them occurring over the past month, ANZ analyst Daniel Hynes wrote in a report dated May 19. The disruptions are not only set to remain in place, but intensify over the coming weeks, according to the bank.
"The fact that oil hasn't pushed through $50/bbl suggests the market is discounting the impact of the disruptions," the analyst wrote in the report. "As these issues linger on, we expect an increasing supply risk premium will price into the market."
Brent crude, the benchmark for more than half the world's oil, has surged more than 75% from a 12-year low earlier this year as attacks on pipelines in Nigeria to Colombia, wildfires in Canada and a slowdown in U.S. output help curb a global glut. While those outages persist, a cash-strapped energy industry, ongoing political crises and a worsening drought threaten to cut a "significant" part of OPEC member Venezuela's 2.5 MMbopd production capacity, according to ANZ.
Brent futures traded down 1.6% at $48.17/bbl on the London-based ICE Futures Europe exchange at 11:14 a.m. Singapore time. West Texas Intermediate crude, the U.S. benchmark, was 1.4% lower at $47.51 on the New York Mercantile Exchange.
Venezuela Crisis
Halliburton Co. and Schlumberger Ltd. have curbed activity in Venezuela due to lack of payment during the worst financial crisis in the nation's oil industry. The Latin American nation with the world's largest oil reserves relies on crude shipments for 95% of export revenue, and requires a higher price than almost every other member of the Organization of Petroleum Exporting Countries to balance its budget.
In Nigeria, militants are again blowing up the pipelines that criss-cross the mangrove swamps of the nation's Niger River delta, reducing oil output to the lowest in almost three decades. Meanwhile, wildfires at the heart of Canada's energy industry has almost doubled over the past week, ravaging an area five times bigger than New York City.
Prices haven't risen more because crude inventories are "so high" and refiners can rely on stockpiles, Jeffrey Currie, the global head of commodities research at Goldman Sachs Group Inc., said earlier this week. A decline in production driven by the unexpected supply disruptions, as well as sustained demand, have resulted in a "sudden halt" to the global glut, the bank had said in a report dated May 15.