Concurrent Summit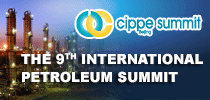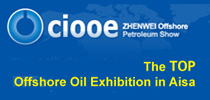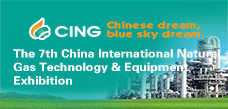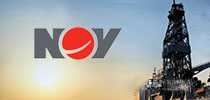 Oil rises to seven-month high as supply losses tame surplus
Pubdate:2016-05-18 10:19 Source:worldoil.com Click: times
NEW YORK (Bloomberg) -- Oil hit a seven-month high on speculation that U.S. crude stockpiles declined last week while supply losses in Canada and Nigeria whittled away the global excess.
West Texas Intermediate climbed as much as 1.5% in New York. U.S. crude inventories probably fell by 3.3 MMbbl, according to a Bloomberg survey before government data Wednesday. It would be the first consecutive weekly decrease since September. Wildfires in Canada came to within a kilometer of an Enbridge Inc. oil-sands terminal as warm weather and wind spread the flames.
"The thrust in the oil market is that the supply glut is starting to be eradicated," said Gene McGillian, a senior analyst and broker at Tradition Energy in Stamford, Connecticut. "Falling production and rising demand are expected to wipe out the excess supply that sent us to 12-year lows."
Oil prices have advanced more than 80% from a 12-year low earlier this year on signs the global glut will ease as U.S. production declines. The market has moved into an output deficit earlier than expected following supply disruptions in Nigeria and an increase in demand, according to Goldman Sachs Group Inc.
Crude Stockpiles
WTI for June delivery rose 46 cents, or 1%, to $48.18/bbl at 10:58 a.m. on the New York Mercantile Exchange. Futures touched $48.42, the highest intraday since Oct. 13. Prices advanced 3.3% to $47.72 on Monday, the highest close since Nov. 3.
Brent for July settlement increased 42 cents, or 0.9%, to $49.39/bbl on the London-based ICE Futures Europe exchange. The contract touched $49.47 for a second day, the highest since Nov. 4. The global benchmark crude was at a 49-cent premium to July WTI.
U.S. crude inventories slipped by 3.4 MMbbl to 540 MMbbl in the week ended May 6, according to Energy Information Administration data. Stockpiles remain near the highest level in more than eight decades. Gasoline supplies and stockpiles of distillate fuel probably declined by 1 MMbbl each last week, according to the Bloomberg survey.
Gasoline futures for June delivery rose 1.2% to $1.6247 a gallon. June diesel climbed 1.9% to $1.4669 after touching $1.4684, the highest since Nov. 11.
Canadian Fires
The Alberta fires have reduced output by about 1.2 MMbodp, according to new estimates from the Conference Board of Canada. The research group says 14 days of production cuts represent an economic hit of about C$985 million ($761 million) to the provincial economy.
"The longer these outages last, the quicker the pace of rebalancing," said Amrita Sen, chief oil analyst at consultants Energy Aspects Ltd. in London. "Persistent crude stock draws will begin by the end of the second quarter."