Concurrent Summit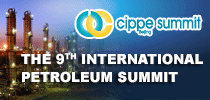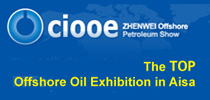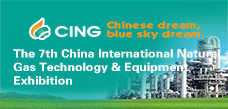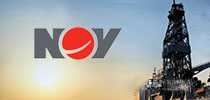 Oil rises to six-month high as Goldman sees demand above output
Pubdate:2016-05-17 09:54 Source:worldoil.com Click: times
NEW YORK (Bloomberg) -- Oil rose to a six-month high as Goldman Sachs Group Inc. said the market moved into a deficit earlier than expected following supply disruptions in Nigeria and an increase in demand.
Futures climbed 3.3% in New York. The shift to a supply deficit this month came one quarter earlier than forecast, Goldman Sachs said in a report. The bank raised its price forecasts, while projecting a return to surplus early next year. Militant attacks and pipeline outages have cut Nigerian volumes by at least 30%, its petroleum minister said last week.
"There are a lot of disruptions out there and as a result crude production is down," said Michael Wittner, the New York-based head of oil-market research at Societe Generale SA. "Nigeria is the big one right now. There are also disruptions in Libya, Venezuela and a number of other places."
After falling to a 12-year low in February, oil has rebounded on signs the global glut will ease amid production cuts. The supply surplus in the first half of this year is proving to be smaller than estimated, the International Energy Agency said last week, citing robust demand in India and other emerging nations. Morgan Stanley, Barclays Plc and Bank of America Corp. joined Goldman Sachs in noting that supply losses are leading markets to rebalance.
Goldman Sachs
West Texas Intermediate for June delivery rose $1.51 to settle at $47.72/bbl on the New York Mercantile Exchange. It's the highest close since Nov. 3. Prices have climbed more than 80% from this year's low.
Brent for July settlement rose $1.14, or 2.4%, to $48.97/bbl on the London-based ICE Futures Europe exchange. The contract also closed at the highest level since Nov. 3. The global benchmark crude ended the session at a 55 cent premium to July WTI.
Fuel prices have surged with the gain in crude. Gasoline for June delivery climbed 1.1% to $1.063 a gallon, the highest close since August. June diesel advanced 2.6% to $1.4401, the highest since November.
The gain in futures bolstered equities. Commodity companies accounted for four of the seven biggest gainers on the Standard & Poor's 500 Index. The S&P 500 Oil & Gas Exploration and Production Index climbed as much as 3.6% before closing up 2.5%.
Market Balance
"The physical rebalancing of the oil market has finally started," Goldman analysts Damien Courvalin and Jeffrey Currie wrote in the report dated May 15. "The market has likely shifted into deficit in May."
Goldman increased its WTI price forecasts for the second quarter through the fourth, while raising its full-year 2016 projection to $44.60/bbl from $38.40. There'll be a more gradual decline in inventories in the second half than previously estimated and a return to a production surplus in the first quarter of 2017, with low-cost output continuing to grow, the bank said.
The global oil market will return to balance in the third quarter, Daniel Yergin, vice chairman of industry consultants IHS Inc., said on Bloomberg Television. Crude will probably trade around $50 in the second half of 2016, he said.
The oil market "looks set on a course for rebalancing much faster than previously expected," making the risk of a sharp price drop unlikely, Barclays analysts Miswin Mahesh and Kevin Norrish said in a report. Francisco Blanch, head of commodities research at Bank of America Merrill Lynch, reiterated his forecast for U.S. prices to reach $54 in the fourth quarter as supply retreats.
"There's optimism about the direction of the market," Michael Lynch, president of Strategic Energy & Economic Research in Winchester, Massachusetts, said by telephone. "Between Nigeria, Libya and Canada, we've lost a substantial amount of output."