Concurrent Summit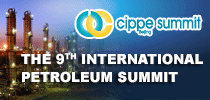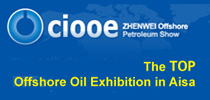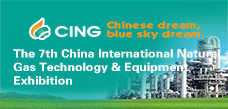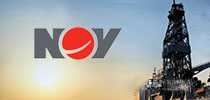 Oil rises after unexpected decline in U.S. crude stockpiles
Pubdate:2016-05-12 10:18 Source:worldoil.com Click: times
NEW YORK (Bloomberg) -- Oil climbed after a government report showed that U.S. crude inventories unexpectedly declined.
Futures rose as much as 3.3%. Crude stockpiles fell 3.41 MMbbl last week, the U.S. Energy Information Administration said. Analysts surveyed by Bloomberg had projected a 750,000-bbl gain. Crude output fell to 8.8 MMbpd, the lowest since September 2014. Refineries usually bolster operating rates in May to meet summer gasoline demand, which leads to lower crude supplies in months ahead.
"There's a trifecta: Not only was there a crude draw, gasoline and distillate supplies also dropped and production fell yet again," said Matt Sallee, who helps manage $14.1 billion in oil-related assets at Tortoise Capital Advisors in Leawood, Kansas. "The draw's due to strong demand and lower production."
West Texas Intermediate for June delivery rose $1.32, or 3%, to $45.98/bbl at 12:24 p.m. on the New York Mercantile Exchange. The contract dropped as much as 1.6% to $43.96 earlier. Total volume traded was 58% above the 100-day average.
Brent for July settlement rose $1.63, or 3.6%, to $47.15/bbl on the London-based ICE Futures Europe exchange. The global benchmark crude was at a 44-cent premium to July WTI.
Ample Stockpiles
Crude inventories fell to 540 MMbbl in the week ended May 6, dropping from the highest level since 1930, the EIA data show.
Supplies of crude at Cushing, Oklahoma, the delivery point for WTI and the nation's biggest oil-storage hub, rose by 1.52 MMbbl to a record 67.8 MMbbl. The biggest drop was on the Gulf Coast, where supplies fell 1.42 MMbbl. TransCanada Corp.'s Gulf-bound Marketlink pipeline, which originates in Cushing, was scheduled for planned work May 2-7, according to a person familiar with the matter.
"The market has to be happy with these inventory numbers," said Rob Haworth, a senior investment strategist in Seattle at U.S. Bank Wealth Management, which oversees $125 billion of assets. "It's a little early in the season to see crude inventories drop. We are also getting lower production, which is very bullish."
Refineries reduced operating rates by 0.6 percentage point to 89.1% of capacity. U.S. refiners typically increase utilization in April and May as they finish maintenance before the summer peak driving season.
Gasoline inventories dropped 1.23 MMbbl last week, while supplies of distillate fuel, a category that includes diesel and heating oil, fell 1.65 MMbbl.
Prices also climbed because of the disruption of supply from Nigeria. Royal Dutch Shell Plc invoked a legal clause to allow it to halt deliveries of Bonny Light, a key export grade, after a pipeline leak in Nigeria. Shell and Chevron Corp. are evacuating workers from the Niger Delta because of security fears.
Oil-market news:
At least a fifth of Nigerian oil production, equivalent to almost 400,000 bpd, has been shut down as a pipeline closure added to disruptions caused by militant attacks. The military said it would "crush" rebels after oil companies evacuated non-essential workers due to the deteriorating security situation. The 50-day average price for Brent crude is approaching its 200-day average to form a pattern known as a golden cross that's typically seen as a sign of bullishness. That hasn't happened since a global glut prompted a crash in prices in 2014. WTI reached that point on Tuesday.