Concurrent Summit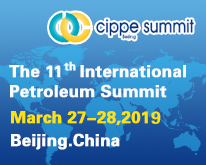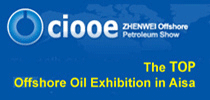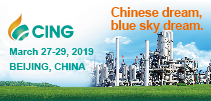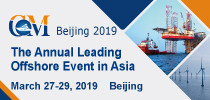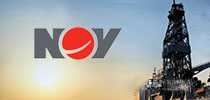 The 10th International Petroleum & Natural Gas Summit
Time:

March 27-28,2018

Venue:

New China International Exhibition Center, Beijing

Conference theme:

Mutual Benefiting, Win-Win to Build a Better Future for Global Energy

Host:

China International Petroleum&Petrochemical Technology and Equipment Exhibition (cippe Organizing Committee)

Organized by:

Beijing Zhenwei Exhibition Co.,Ltd.

Official Medium:

Global Petroleum Net (www.cippe.net)

Official Website:
International Petroleum & Natural Gas Summit has been consecutive successful held 9 years, as the largest world petroleum exhibition of cippe concurrent summit, the main purpose of the assembly is highlight the upstream, exploration and production of the petroleum industry to accelerate international cooperation and service national strategy. The conference is committed to providing a sharing platform for petroleum industry, an innovative platform of integration of ideas, a transform platform for achievement innovation, a interaction platform of wisdom of condensation. The goal of the general assembly is to be a 'Benchmark' for the development of the world 's petroleum energy industry.
The session of the General Assembly will conduct in-depth discussions on the development trend of the petroleum industry, oil and gas exploration and development, oil and gas engineering technology and equipment, and natural gas ship etc.core issues, and jointly promote related field research and technological innovation, promote global energy cooperation and development. It provides domestic and foreign industry with a platform for in-depth discussion of technology applications and market docking exchange.
Summit Schedule
Day One ( Morning of March 27th )
Policy Analysis and Industry Trends (General Assembly)
09:00-09:20
Leaders and Guest Introduction
Zhang Xueshan, Vice-chairman of China Convention / Exhibition / Event Society, CEO of Zhenwei Exhibition, Member of National Conference and Exhibition Industry Standardized Technical Committee, Member of Standing Committee of Haizhu District People's Congress in Guangzhou
09:20-09:30
Opening Speech
Deputy General Manager of CNPC
09:30-09:45
Substance Speech
Fu Chengyu, the Standing Committee of the CPPCC National Committee,Former President and Party Members of Sinopec Corp.
09:45-10:10
Substance Speech
Wei Jianguo ,Vice-chairman of China Center for International Economic Exchanges, Former Vice Minister of Ministry of Commerce.
10:10-10:20
To Announce the Opening Ceremony of the Conference and to Award the'Exhibits Innovation Gold Award'
Gu Xiulian, The Vice-Chairman of the Standing Committee of the 10th National People's Congress
10:20-10:30
Tea Break
10:30-10:50
High-end Innovation Helps Promote Petroleum Equipment from Big to Strong
Gu Xinyi, Academician of Chinese Academy of Engineering
10:50-11:10
Saudi-Chinese Partnership: The Silk Road towards a Better Future for Global Energy
Senior Representative of Aramco Asia
11:10-11:40
A Brief Analysis of the Development Prospect of Shallow Shale Gas in China
Li Yuxi, Researcher of Mineral Resources Reserves Evaluation Center of Ministry of Land and Resources.
11:40-12:00
The Awarded Company of 2018 cippe Exhibits Innovation Gold Award
12:00-14:00
Lunch Break
Afternoon of March 27th
Sub-Forum(1):Oil-Gas Exploration and Development Session
14:30-14:50
The Prospect and Reflection of Domestic and Overseas Shale Gas Exploration Business
Zou Caineng, Academician of Chinese Academy of Sciences, Vice President of CNPC Exploration and Production Research Institute
14: 50-15:10
Technical Key Points Analysis of Fuling Shale Gas Exploration and Development
Liu Rushan, the Secretary of the Party Committee of Sinopec Oilfield Service Corporation
15:10-15:30
Drilling Fracturing Technology Helps Promote Exploration and Development to Speed up Once More
Zheng Xinquan, Vice-General Manager of CNPC Exploration and Production Branch Company
15:30-15:50
Practice and Prospect of the Exploration and Development for Greatwall Drilling Weiyuan Shale Gas
Liu Naizhen, Vice- General Manager and Chief Engineer of CNPC Greatwall Drilling Company
15:50-16:10
R&D Innovation Practice of Shale Gas Extraction Equipment
Xie Yongjin, Professor,General Manager of Sinopec Machinery Company
16:10-16:30
Summary and Comments
Zhai Guangming, Academician of Chinese Academy of Engineering
Day One(Afternoon of March 27th)
Sub-Forum(2):Natural Gas Ship and Distributed Energy Resources
14:30-15:00
Through the situation of'Gas Shortage' to talk about the Reform and Development of Natural Gas in China
Liu Manping, Researcher of Price Monitoring Center of National Development and Reform Commission, Senior Economist and PhD.
15:00-15:30
After the Gas Shortage, LNG Peas-shaving and Storage
Guo Zonghua, President of Shanxi Gas Desigh Institute
15:30-16:00
International Famous Oil Service Enterprise
16:00-16:10
Tea Break
16:10-16:40
New Generation of Gas Driven Electricity Generation Fracturing Equipment
Wen Xueyou, Academician of Chinese Academy of Engineering
16:40-17:10
International Famous Oil Service Enterprise
Day Two: (Morning of 28th March)
Sub-Forum(1):Oil-gas Exploration and Development Session
09:30-10:00
Technical Advances in horizontal well SRV fracturing for unconventional oil and gas reservoirs
Jiang Tingxue, Director of Sinopec Research Institute of Petroleum
10:00-10:30
Baosteel Special Steel Ltd. Co.,( Sponsor)
10:30-10:50
Tea Break
10:50-11:20
The Remaining Oil Monitoring and Evaluation
Gao Zhentao, Senior Engineer of Research Institute of Huabei Oil Field Exploration and Development
11:20-11:50
Oil and Gas Big Data The Intelligence Exploration and Development Technology & Applicant Case
Li Hongqi, Professor of China University of Petroleum-Beijing
Day Two: (Morning of March 28th
Sub-Forum(2): Natural Gas Ship and Distributed Energy Resources
09:30-10:00
Natural Gas Energy Internet, the Prospects Can Be Expected
Zhang Qi, Professor, Ph.D. and Director of Academy of Chinese Energy Strategy
10:00-10:30
Applied by Advanced Polyamide Materials for Trenchless Pipeline Construction of Technology
Zheng Bin, Business Manager of APAC of Evonik Specialty Chemicals (Shanghai) Co., Ltd.
10:30-10:50
Tea Break
10:50-11:20
The Applications And Developments of Laser Technology For Oil & Gas Industry Safety Monitoring
Yuan Song,Co-founder of Zhongke Huayee Technology (Shenzhen) Co.,Ltd.
11:20-11:50
The Development and Application of LNG Storage and Transportation Technology
Li Wei, Senior Engineer
12:00-14:00
Lunch Break
Day Two(Afternoon of March 28th ):Visit cippe 2018
Note: The agenda will be adjusted at any time according to speakers' confirmation, and will be finally announced
by the Organizing Committee on site.
Tel: 010-58236514
Fax: 010-58236567
Email: sophia@zhenweiexpo.com / zhangyuan@zhenweiexpo.com

China Sea show 2018
Time:

March 28 2018 9:00—16:30

Venue:

New China International Exhibition Center, Beijing

Organized by:

China Association of the National Shipbuilding Industry 、China Classification Society

Official Website:
Contact Info.
Beijing Zhenwei Exhibition Co.,Ltd.
Ms. Ding Ying
E-mail: dy@zhenweiexpo.com
Mobile : +86 139 1096 9109
Tel:+86 10 5823 6520
Fax:+86 10 5823 6567