Dear Industry Visitors,
cippe is an annual petroleum and petrochemical event and has been successfully held for 20 years. cippe2021 will cover whole oil and gas industry chain, mainly exhibit in Petroleum & Petrochemical, Offshore Engineering, Nature Gas, Pipeline, Shale Gas, Explosion-proof and Instrumentation, Intelligent Oilfield and Communication Technology, Oilfield and Land Protection, etc.

Network with existing and new clients to drive business opportunities;
Exploring and communicating with industry professionals among 120,000+ participants from over 65 countries and regions to broaden business potentials;
Discover incentive, innovation and production service from 1,800 exhibitors, 18 international pavilions;
Learn from industry experts at the summit and forum programme;
Targeting buyers and suppliers in your sector by joining cippe2021 Business Matchmaking Meeting.


cippe has welcomed tens thousands of exhibitors and millions of visitors in the past 20 years. Aiming to provide more efficient and effective commercial platform, cippe has started to organize business matchmaking meeting since 2021, to enable visitors not just get connect with exhibitors, but also fulfill on-site meeting with potential customers among 120,000+ visitors to establish and maintain business relationship. Apply to Join in.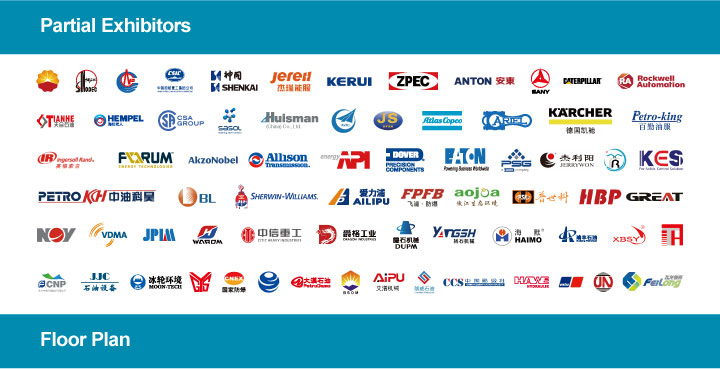 • E1 CNPC Pavilion, upstream equipment
• E2 SINOPEC Pavilion, upstream equipment
• E3 Explosion-proof, instrumentation, pipe and oil equipment parts 
• W1&W2 International Hall, National Pavilions
• W3 Offshore Engineering, nature gas, pipeline


DATE
Room
EVENT TOPIC
Organizer
Note
March 27
9:00-10:20
W-201
International Petroleum lndustry leadership Meeting
cippe Organizing Committee
Charge
March 27
10:00-12:10
W-105
CIPE2019 International Oil & Gas Pipeline Summit Forum
Zhenwei Exhibition
Free
March 27
10:00-16:30
Hall W1
cippe2019 Business Matchmaking Meeting
cippe Organizing Committee
Free
Pre-registered
March 27
10:30-16:30
W-201
The 11th International Petroleum & Natural Gas Summit
--Oil & Gas Exploration and Development Session
cippe Organizing Committee
Charge
March 27
10:30-16:30
Hall W2
cippe2019 Embassy (Oil & Gas) Promotion Conference
cippe Organizing Committee
Charge
March 27
11:10-12:10
W-101
1)Certification of EU ATEX Directive
2)Testing items of EU ATEX Directive
Shanghai VIACERT Electromechanical Technical Services Co.,Ltd.
Mr. VASILIS EVANGELIDIS- Technical Manager of NB Eurocert
Free
→Please click HERE for more information about conferences.
Contact:Peter Liu
Add: Zhenwei Exhibition Building, Building III13, International Enterprise Avenue, Yard 1, Jinghai 5th Road, Tongzhou District, Beijing
Tel: +86-10-56176927   Fax: +86-10-56176998
Email: peter@zhenweiexpo.com