Concurrent Summit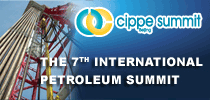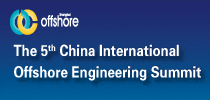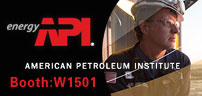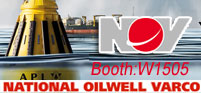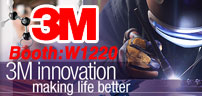 Cippe2014 Innovation Award Regulations
Pubdate:2014-01-02 15:28 Source:cippe Click: times
Chapter 1 General Principles

1. In order to further improve the exhibition, the exhibition organizing committee decided to set up "cippe Innovation Award".

2. Aim: To praise the people who made outstanding contributions to the development of the oil equipment and technical progress, to further promote oil equipment development and technical progress.

Chapter 2 Evaluation Criterion

3. All the exhibitors participating in this exhibition, regardless of nationality, whether state enterprise, private enterprises, foreign enterprises, joint ventures or individual enterprises , can register on the official website (www.cippe.com.cn) .

4. The exhibits should stand for the development trend of a certain field, and have the characters of technical difficulties, innovation, and also have a great technological breakthrough.

5. The exhibits should have proprietary intellectual property rights, and have their own logo, trademarks, can be sold all over the world (except the war and political sensitive countries).
The exhibits winning the award must meet these three criterions.

Chapter 3 Evaluation Rules

6. It has only one award each session (no parallel award),if there's no exhibit meeting the conditions, we would stop awarding rather than elect one randomly.

Chapter 4 Evaluation Procedure

7. The exhibition organizing committee chooses this year's innovation exhibits from the last year's exhibits that registered on the official website, and recommend it to expert committee of Innovation Award. Expert committee are composed of more than 13 experts selected from the expert databases by the exhibition organizing committee (member of the expert committee shall be an odd number). The exhibition organizing committee chooses a chairman from the expert committee.

Chapter 5 Conference Procedure

8. The exhibition organizing committee announce the "cippe Innovation Award" regulations, experts committee list, committee chairman list, the meeting will be presided over by experts committee chairman if without any objection.

9. The company report out their research and technology, and display relevant technical documents. (Annex 1: research report, technical report, relevant technical documents)

10. Answering question : According to the technical report, research reports, and relevant technical documents, expert committee asks some questions and the delegate of company should answer the questions.

11. Experts make a conclusion and give suggestions.

12. Expert committee members hold a secret ballot to select the Innovation award.

13. The expert committee submits the concluding marks, the result of the secret ballot, and signature table to the exhibition organizing committee.

14. The conference will be presided over by exhibition organizing committee. The committee chairman will inquire the advice on two parties, after they make agreements on the results and sign and seal, this result will become effective.

15. cippe vation awards including trophy, certificate.

16. Awards: The awards ceremony will be held on cippe opening ceremony, the organizing committee announces the winner and awards trophy, certificate, certificate is permanent to the winner, and trophy will be passed to the next sessions' winner on the opening ceremony one year later.